I Have No Wish for Trickery
Garuda Indonesia Finance Director Fuad Rizal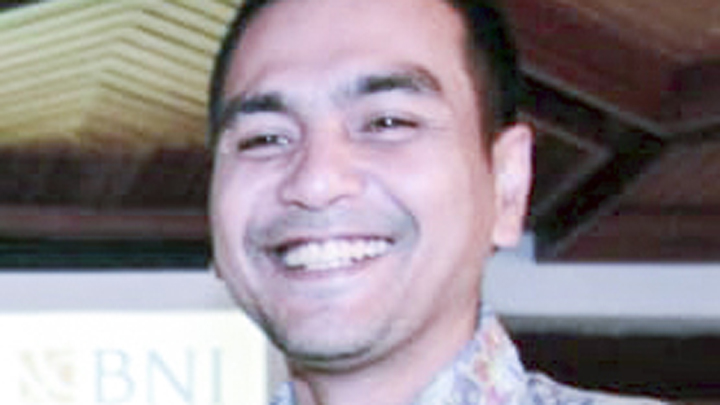 Fuad Rizal had to go back and forth between Tangerang and Jakarta to fulfill summonses from regulators. On Tuesday, April 30, he went to see the Indonesian Stock Exchange management. The capital market's authority requested explanation for the airline's financial report now under the spotlight for suspected irregularities, namely for recording receivables as revenue. Prior, the Garuda Indonesia finance director had been summoned by the Financial Services Authority (OJK). "I explained as it is. Nothing is kept secret," he told Retno Sulistyowati, Khairul Anam, and Putri Adityowati at the Garuda Indonesia headquarters in Tangerang, Banten, on Thursday, May 2. The 41-year-old man spoke for one hour about Garuda's financial report as well as the company's strategy to make profit.

Why is Garuda working with Mahata?
We want to offer added value to passengers, among others Wi-Fi services. So far, we have a partnership with Panasonic. But we should pay (for the service), as well as passengers. Mahata came with a solution for the Internet connection. We don't have to pay, it's they who would pay. Only Mahata has come to Citilink with the concept. Mahata will receive money from advertisements. I said, give it to Garuda, split the profit because they would be selling to Garuda's market. Garuda's CEO is also a Citilink commissioner. Because Citilink took the initiative, then, well, just give it to Citilink. There isn't an issue in regard to the balance sheet.
Why is the long-term contract recorded up front on the balance sheet?
After we have signed, it can be recorded as revenue. But because the money is not there, it's recorded as receivables. The value is the same, US$240 million.
There is suspicion that the inclusion was an effort to dress up the financial report.
The logic is, the new management was only appointed on September 12, 2018. Citilink's contract with Mahata was on October 31, 2018. It's true, there was an addendum at the end of December. But in business, renegotiations are normal to perfect the initial contract. The 2018 financial report was issued March 28, 2019. Check the share price. If my report had been issued on December 31, then you might say it was an effort to dress up the report. But the report was published later.
Is it true that the revenue from the partnership with Mahata was meant to make the balance sheet look better?
There was no such intention. People can say what they want. I have no wish for trickery. We were appointed in September. There was severe hemorrhaging, so the exit had to be fast. When there was an opportunity with Mahata, why not make it official so that it could be done faster?
What will the business calculations look like?
I can't reveal the calculations. Let's try looking at it from the advertisement revenues angle. They're working with an e-commerce. For example, they pay Garuda US$4 per passenger. The total number of Garuda, Citilink, and Sriwijaya passengers is 50 million. Multiplying that by US$4 makes US$200 million. Say not all passengers, just 25 million. Multiply that by US$4, you have US$100 million. With a 15-year contract, Garuda can receive US$1.5 billion.
Many doubt Mahata's credibility.
The company is working with Inmarsat and CBN. They are all international companies. Lufthansa would certainly not want to sign a contract with a suspicious company. It's true that Mahata's equity is only Rp10 billion. But they were the only company that came to Citilink with the concept that they, not us, would pay. Citilink has definitely performed a feasibility study. We have also performed our own evaluation.
There is no guarantee or bank guarantee?
It doesn't always have to come with a bank guarantee. If they all have to do that, no one would want to do business with Garuda.
What makes Garuda sure that the transaction would be paid?
I saw the business model. When you go digital, no one wants to pay. Now someone is offering for free, but with advertisements. I believe that it's logical because people would want to advertise to Garuda, Citilink, and Sriwijaya customers.
Where does the revenue come from?
First of all, the exclusive right that we give them at a value of US$240 million. Two, profit sharing from advertisements, which will be received after the equipment is installed. The latter I'm not including in the financial report up front.
The installation is already underway with Citilink but not Garuda. How come?
Garuda has A330 aircraft. Citilink has A320. Different model, different process.