Village Thrives with a Clean River
Residents of Jagran hamlet in Klaten cleaned and reordered the Pusur River and its surroundings. The economy of the village has flourished thanks to tourism.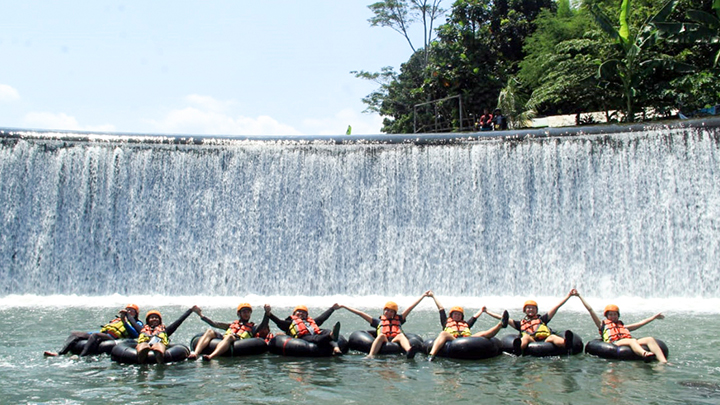 Despite its scant three-meter height, the waterfall beneath a colonial Dutch stone bridge is the last hurdle to be enjoyed by adrenaline junkies participating in the River Tubing Pusur Adventure (RTPA). The RTPA is a package offered to tourists by the Pusur Community in the Jragan hamlet, Wangen village in Klaten, Central Java. The package includes white water rafting along the Pusur River in Klaten, on used tractor tire's inner tubes that
...