A Team of Public Speech Watchdogs
COORDINATING Minister for Political, Legal and Security Affairs Wiranto formed a Legal Assistance Team to keep watch over public statements. According to Wiranto, this team is to ensure that the country maintains good public order and is safe and orderly.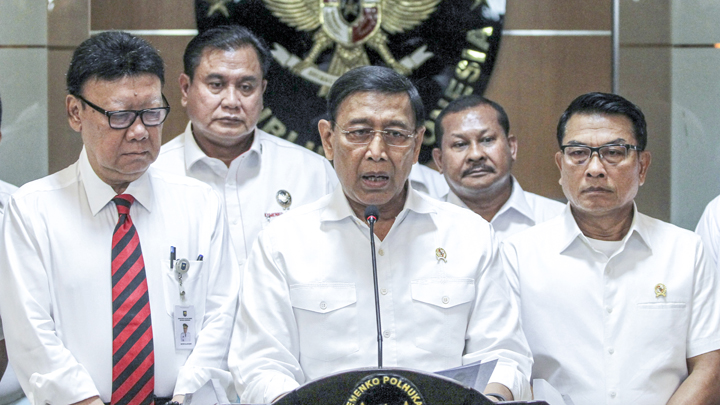 This team comes after the blooming of mass protests following the presidential election. It was concluded at a coordination meeting for cabinet ministers held at the coordinating ministry for political, legal and security affairs on Monday, May 6, that legal assistance was needed to evaluate and resolve legal issues surrounding the recent general elections. "From the outset we have informed the public that the government will be taking firm
...