Eureka! Female Inventors
Young, female, and discoverers. These six women show just how bright is the future for women researchers in science, technology, and innovation which tends to be dominated by men. They have made important breakthroughs in areas ranging from medicine to food technology.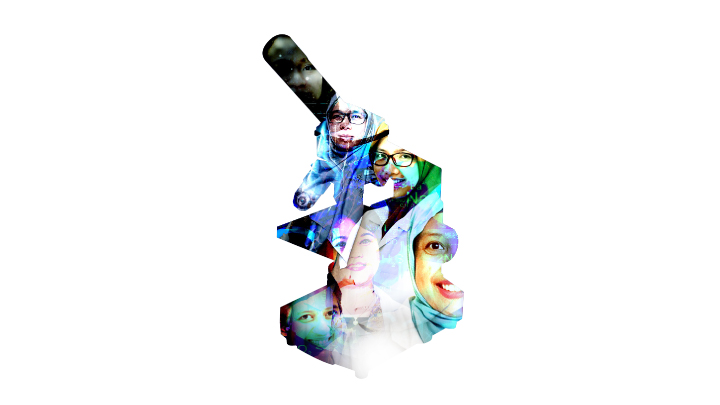 IF she had given up when her research proposal was turned down several times, Korri Elvanita El Khobar would never have made her important invention in medicine. In 2014, when her colleagues at the University of Sydney, Australia, were already busy in the lab doing their research, Korri was still looking for a dissertation topic. Her research proposal which she had brought from back home was turned down.
Korri had the further burden of being pressed for time. She only had three years left at the University of Sydney. If her studies went over four years, she would lose her scholarship. Feeling disheartened, Korri decided she would not quit for fear of disappointing her parents and her professors. She buried herself in her books and made regular discussion appointments with her professor. Korri finally found a new research topic.
Several months later, the research idea had brought her to a "Eureka!" moment. "I got the idea of trying to use a gene to make early detection for cancer of the liver, not only for hepatitis C and B," said the 34-year old.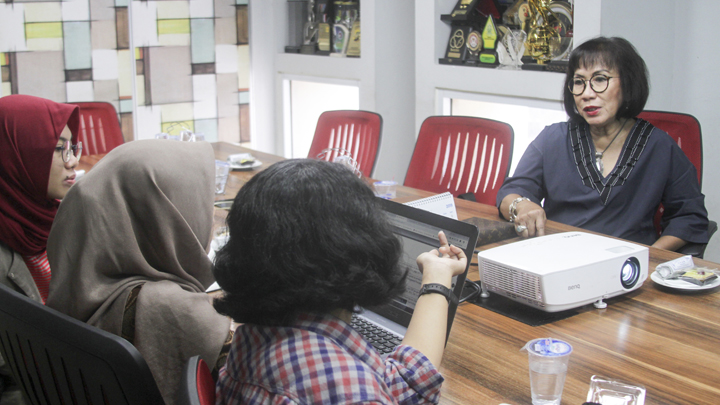 Herawati Sudoyo at Tempo's office, Jakarta, last April. TEMPO/Gunawan Wicaksono
Athanasia Amanda Septevani's "Eureka!" moment was kicked off by something relatively trivial. She thought of looking for something upon seeing so many of her colleagues throwing away their cell phones when the screens got damaged. The researcher from the Indonesian Institute of Sciences (LIPI)) thought of inventing a non-easily damaged screen for electronic gadgets but which was also cheap.
Amanda thought of nano-cellulose, which when processed further can be turned into thin transparent sheets, or what could be called nano-paper. Nano-paper can be used to make screens for both liquid-crystal display (LCD) and light-emitting diode (LED) gadgets. Moreover, aside from cell phones, the material can also be used for television screens and laptops.
Since from the outset she wanted to make it environmental-friendly, Amanda decided to use only organic waste or biomass for her nano-cellulose. The material can be processed from wild grasses, leftover liquid from tofu, corn cobs, and the fiber from the bunches of oil palm. Amanda decided to use the fiber from palm bunches after discovering they are chucked away as waste by the ton after the flesh of the fruit has been scraped off.
---
Said Ratih, these new female researchers at her institution tend to be more thorough and persevering when compared to men. "On average, the new female researchers here have higher cumulative index scores in comparison to the men," she said.
---
Female, below 40, and discoverers. Korri and Amanda fulfil all three. We also noted four other women, Ratih Damayanti, who created AIKO, an application to identify timber without the need for lab tests; Indri Badria Adilina, who discovered the catalyst to transform clove oil into vanillin; Dewi Nur Aisyah, who created a device to detect tuberculosis, naming it Tuberculosis Detect and Care, or TB DeCare; and Sastia Prama Putri, who discovered a formula to detect real luak (civet) coffee. Their findings are important innovations in each of their fields.
Their discoveries also spread optimism: that women researchers hold an important position in science, technology, and innovation. Heretofore, the three fields of research in Indonesia have been dominated by men. According to Unesco and the Korean Women's Development Institute in 2015, there are 10,874 women researchers in these fields, or 31 percent. Meanwhile, there are 35,564 men, or 69 percent of all researchers.
Although there are thousands of women researchers, it was not easy finding those who filled the criteria we set when we began this special report. Besides having to still be young, another requirement was their discoveries were not yet well-known. In other words, it could be some of the discoveries are not yet in application. But the discoveries had to already been written up in important international scientific journals or hold a patent. This allowed us to cut short a long list of candidates which we had garnered after many discussions with several institutions.
Beginning in early April, we held discussions with the Deputy of Technology, Information, Energy and Materials of the Agency for the Assessment and Application of Technology (BPPT) Eniya Listiani; the Deputy of Technical Science of the Indonesian Institute of Sciences Agus Haryono; the Secretary-General of the Academy of Young Indonesian Scientists Berry Juliandi; and Herawati Supolo Sudoyo, a doctor in the field of molecular biology who is also chair of the Medical Science Commission of the Indonesian Academy of Sciences.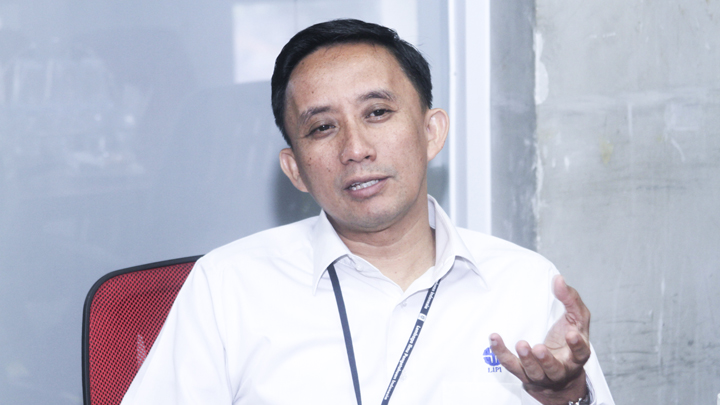 Deputy of Technical Science of the Indonesian Institute od Science Agus Haryono. TEMPO/Gunawan Wicaksono
After our discussions, we came up with 15 names. After further exploration, we decided on the six names. This is not to say there are other innovators who fit our criteria but did not get within our radar.
Even though there are still relatively few women researchers, there is a current hopeful trend. According to the ad interim Head of the LIPI Center for Development, Education and Training, Ratih Retno Wulandari, the number of female researchers both in the exact sciences and in the humanities continue to escalate. At LIPI itself, the increased percentage of women researchers is higher than that of men. In 2015, women researchers numbered 3,776, while men totaled 5,523. Three years later, the number of female researchers had become 3,930, or an increase of four percent. The men totaled 5,644 or had added by two percent.
Said Ratih, these new female researchers at her institution tend to be more thorough and persevering when compared to men. "On average, the new female researchers here have higher cumulative index scores in comparison to the men," she said.
If the LIPI phenomenon is an indication of what is happening elsewhere, it is important for research and educational institutions and think tanks to give as much opportunity to women to achieve. It would be no surprise when it is a woman who will cry out "Eureka!"—like Archimedes in his bath tub when he discovered the law of physics named after him.
Of special note, for this special report, women are the backbone. The person in charge and the writers are women. In the spirit of National Awakening celebrated this month, we wish to show that women hold important roles in every field.
---
Women Inventors Special Report Team
Team Leaders: Anton Aprianto, Anton Septian
Project Heads: Devy Ernis, Linda Trianita, Putri Adityowati
Writers: Angelina Anjar, Devy Ernis, Dini Pramita, Isma Savitri, Linda Trianita, Putri Adityowati
Editors: Anton Aprianto, Anton Septian, Bagja Hidayat, Nurdin Kalim, Sapto Yunus, Yandhrie Arvian
Contributors: Aisha Shaidra, Ninis Chairunnisa, Kukuh S. Wibowo (Surabaya)
Photo researcher: Gunawan Wicaksono
English Editor: Luke Edward
Designer: Djunaedi, Ahmad Fatoni