Ratih Damayanti: Inspired by Wood Anatomy
Smitten with the anatomy of plants since her college days, Ratih Damayanti invented an automatic wood identification tool. One app to identify hundreds of varieties.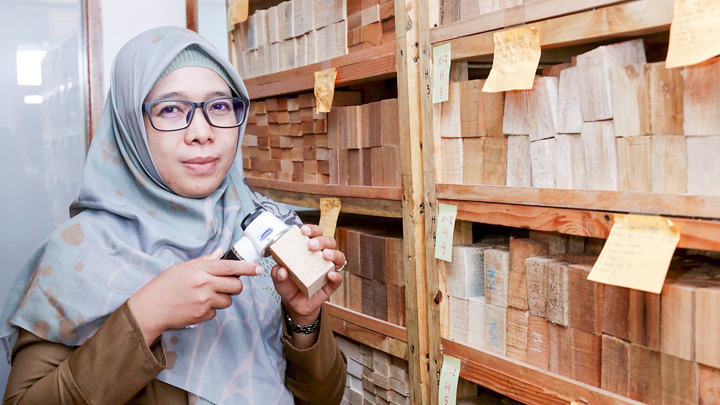 Ratih Damayanti still keeps four exam sheets, bearing a stamp from the Bogor Institute of Agriculture (IPB) and number 97. Those papers from 19 years ago are a memento of when she got the highest score for the wood anatomy course exam. She answered all essay questions given by I Ketut Nuridja Pandit, now a professor of wood anatomy at the same university.
The sheets of paper are full of handwritings and drawings. "It was as if I was i
...