From Watches to Private Jets
Private pawnshops continue to innovate as they face competition. They are targeting the upper class while working with the lower class.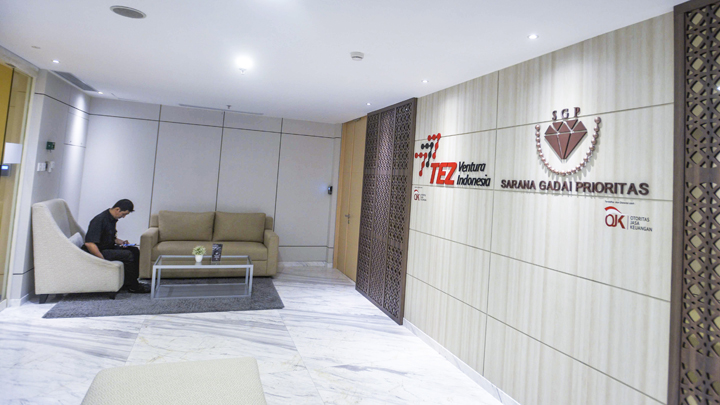 A room measuring about 2 x 3 square meters is nicely arranged. Catalogs for luxury watches, jewels, and diamonds are neatly arranged on a bookshelf. A minimalist style sofa rounds out this elegant lounge at Suite 2306 on the 23rd floor of Wisma GKBI in Jakarta. This is the office of Sarana Gadai Prioritas, a private pawnshop in Jakarta.
Their business concept differs from most pawnshops. On Wednesday, May 19, Tulus Widodo, Director of Priority Pawning Facilities, showed off rooms which looked nothing like what you might see at a typical pawnshop. The transaction rooms looked more like executive offices, whereas most pawnshops have small counters, possibly secured behind cages.
Sarana Gadai is targeting priority customers. Tulus explained that their segment is the upper-middle class, which is not being served by other institutions, including Pegadaian, a state-owned enterprise which has long operated in this sector. It is felt that this very large segment of the market has not been tapped. "Anyone could have a need for short-term funds, not just those in the middle and lower classes."
The pawnshop industry has been steadily growing. Pegadaian, which was the sole player for over a century, is now facing many competitors. Hundreds of private businesses have entered the field. The Financial Services Authority (OJK), the institution which regulates the pawn business, estimates that there are currently 585 companies in operation. However, based on data as of April 30, only 26 of them are licensed, while another 74 companies are registered.
One newcomer is Pusat Gadai Indonesia. On their official website, management claims that they are the largest registered pawnshop in Indonesia. Established in 1996 in Surabaya, East Java, Pusat Gadai expanded its business by opening its first branch in Jakarta in 2006. Today the company has over one hundred branches in Jakarta, Depok (West Java), Tangerang (Banten), Bekasi (West Java), Surabaya, and Bali. "We are the largest private pawnshop in terms of turnover, number of outlets and customers," said Claher Prastian, Business Manager for Pusat Gadai Indonesia, on Wednesday, May 22.
He explained that the company stays in business because they give precedence to customer comfort and the security of the pawned items. He assures that all of the items pawned by customers are insured, in line with the provisions set by the OJK. "The security of the (pawned) items is what the public wants most."
Claher added that the company is focused on developing business in Jakarta, Bogor, Depok, Tangerang, and Bekasi. They have no plans to work outside of this area, because their current market tends to be consumptive. Nearly everyone there owns more than one cellular phone or electronic gadget. This is in line with the general operation of Pusat Gadai, which receives electronic goods. In addition to cellular phones, other items which can be pawned include laptops, LED televisions, cameras, and of course motorized vehicle ownership books (BPKB).
At present, Pusat Gadai does not accept gold jewelry because experienced appraisers are needed to assess their value. Another reason is that this would require special storage facilities. The company must also take the competition into consideration. "It is hard to compete against the green one," said Claher. The 'green one' refers to Pegadaian, the state-run company which was founded in April 1901. Pusat Gadai, whose company color is blue, is usually referred to as the 'blue one'.
Another player currently actively expanding is Super Gadai Indonesia. The company, with its mostly red color scheme, is called the 'red one'. These red and blue players are seemingly chasing one another. Wherever you find a blue pawn shop, a red one is sure to be opened nearby. However, neither of them is found on the list of companies licensed or registered with the OJK. Just like the 'blue one', the red pawnshop accepts cellphones, laptops, televisions, and motorcycle or automobile BPKBs.
Claher explained that most customers at Pusat Gadai are housewives. Others are university students, especially at outlets located near universities. "Perhaps they are students living in boardinghouses who have not yet received their monthly allowances from their parents," he said. On average they borrow money for two weeks at 5 percent interest. For longer borrowing periods, up to a month, the interest charged goes up to 10 percent.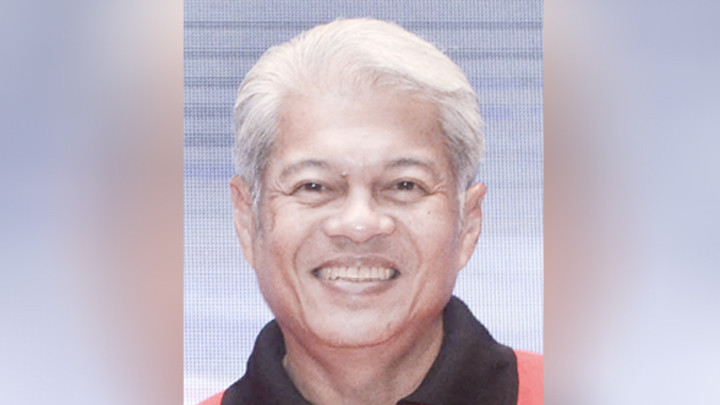 Arwin Rasyid/ TEMPO doc./Wisnu Agung Prasetyo
Sarana Gadai Prioritas was founded by a senior banker, Arwin Rasyid. He last held the position of Bank CIMB Niaga CEO, retiring in 2016. Before that, from 2005-2007, he was CEO of Telkom Indonesia.
When contacted on Friday, May 24, Arwin said that he had the idea to open a pawnshop business in 2012. At that time, when he was still at CIMB Niaga, he was visited by a top pawnbroker from the United States who ran his business out of Miami. This colleague said that there was great potential for the pawn business in Indonesia. They two had a lengthy discussion. "I thought he was just in the regular pawnbroker business. It turned out he specialized in the upper class," he said to Tempo.
In the United States, Arwin continued, this upper class pawnbroker business received five types of items to be pawned, namely yachts, private jets, expensive paintings, luxury watches, and jewelry. Arwin was stunned. How could a private jet or a yacht be put up as collateral? "The point is, he said, the rich are no different than ordinary people," he said. People who pawn an automobile might receive US$5,000, while those who pawn a private jet might receive US$5 million. The underlying reason is the same: they need liquidity for one or two weeks.
He let this idea sink in for some time. The regulations at that time did not yet allow for private businesses in this sector. However, Arwin was quietly looking into this business for the upper class. After he retired from CIMB Niaga, the dream became a reality. He worked with Tulus Widodo, a former head of Rahn (pawn) at CIMB Niaga, and his team, which had long been involved in this industry. Tulus had previously worked at Pegadaian, before running the pawn business at Bank Danamon.
"It could be said that we are the first to offer a comfortable pawnshop—as is done by priority banking facilities—fast processing, and receiving large value items," he said proudly. He cited that some of the items pawned included a gold bar with a value of Rp5 billion, watches valued billions of rupiah, and a Rolls-Royce automobile. Sarana Gadai Prioritas also serves customers from the middle to lower class who need loans under Rp250 million.
Pusat Gadai Indonesia's customers are mostly people from the lower economic class in need of some quick funds. As the end of Ramadan (fasting month) holiday approaches, customers flock to their pawnshops. According to Claher Prastian, their outlets are busy every time the new school year approaches. "Many parents hock items for their children who are about to go to new schools." On average they borrow Rp1.5 million, up to a maximum of Rp10 million.
To maintain their customer base, the company has launched a member loyalty program. Customers earn points for their transactions. For every Rp1,000 borrowed, a customer receives one point. These points can be exchanged for gifts such as shopping and food vouchers, or can be used to increase the amount borrowed. In 2018, the company held a raffle for a Honda Mobilio automobile. The year before that, they raffled off a paid trip for umrah, the minor pilgrimage to Mecca.
This year the company is focused on developing a payment transaction system through virtual accounts so that customers do not need to go to counters to pay. "We are also developing a mobile application," said Claher.
Sarana Gadai is going to add new outlets in Jakarta. Arwin has not yet decided on the location, but possible locations include Kelapa Gading or Pantai Indah Kapuk in Jakarta. He is also looking into the possibility to open an outlet in Singapore with a business partner from that country. The regulations there require large capital. Arwin must deposit S$2 million in capital.
RETNO SULISTYOWATI, PUTRI ADITYOWATI