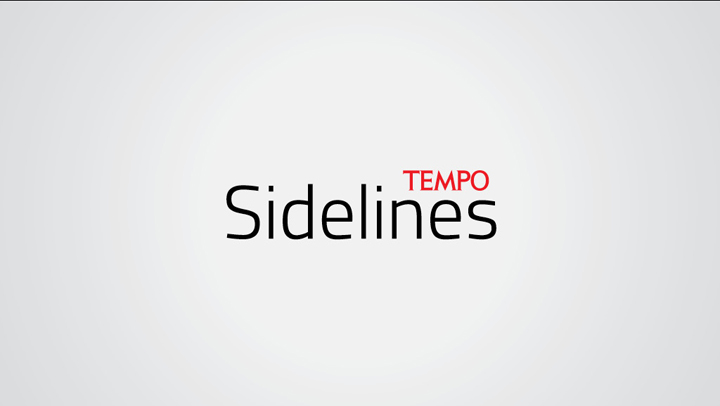 More than merely an event, a becoming holds something unpredictable, unplanned—something not experienced as routine. Every perfect prayer is not a repeat of the previous one. Every devout prayer is not a rote phrase. It is a metamorphosis: there, something 'becomes'.
Prayer is not a request for something: it is the expression of a mode of being, Henry Corbin says in his famous study of the sufism of Ibnu 'Arabi. "It is a means of existing and of causing to exist, that is, a means of causing the God who reveals himself to appear, of 'seeing' Him, not to be sure, in His essence, but in the form which precisely He reveals by revealing Himself by and to that form..." In Corbin's interpretation of Ibnu 'Arabi, prayer is a 'theophany', a manifestation (tajalli). There is an intense meeting within it. In prayer, Thou and I touch each other, greet, fuse, but at the same time take distance—because I remain within my sense of wonder, Thou within Thy mystery.
A friend reminded me that in a chapter of Ibu 'Arabi's major work Al-Futuhat, is a poem saying that those who dilligently say their prayers but only experience the physical—bowing, stretching, facing towards Mecca—differ from those whose praying is blessed by munājāt, intimate divine dialogue. To Ibnu 'Arabi, anyone who reads verses of the Qur'an and discovers again the same meaning as before means that he or she has not read it properly. God constantly renews and refreshes His word, with each breath. To Ibnu 'Arabi, the great sufi, there is nothing repetitive when God manifests Himself: lâ takrâr fi'l-tajallî.
Perhaps Chairil Anwar, that intense poet, experienced this when he wrote his poem 'Doa' (Prayer):
Betapa susah sungguh
Mengingat Kau penuh seluruh
How truly difficult it is
To recall the all of You
'To recall' God is an odd expression: God is never recalled because He is not in the past. He is always in the present. He does not appear as a memory.
But maybe this is why the poem says how difficult it is to 'recall'—and 'recalling' can never re-present anything in entirety, particularly God.
God is a difficult problem—first and foremost because He is not a 'problem', not a 'case'. Muhammad Al-Fayyadl in his thorough study of Ibnu 'Arabi's views on divinity, Teologi Negatif Ibnu 'Arabi: Kritik Metafisika Ketuhanan, shows that to Ibnu 'Arabi, God, as al-wujud, is signified by al-huwiyyah, a condition where Allah can only be referred to as Huwa (He/She/It). Because al-wujud "is not uttered, not expressed in words, and not symbolized."
When this 'unexpressed' is attempted to be 'all' manifest, what happens is that He becomes something finished. In other words, He is no longer the esoteric al-wujud. "Ibnu 'Arabi, in his Mashahid al-asrar, imagined God as having warned: 'When you find Me, you will not see Me."
'Will not see'—because we treat God as an abstract concept, as merely a formula. Anyone who feels they have the formula about God will no longer be awestruck, thrilled, and humbled. Often, without being aware of it, they will consider that formula to be the same as al-wujud itself. They are like idolators. We make something—a statue—that seems to have power over us, but as the French Catholic philosopher Jean-Luc Marion said, it is our gaze that makes the idol visible. In other words, the aura and holiness of the things to which we show reverence are projections of our own desires and anxieties. We even spread them, involving God, to welcome or to curse.
Maybe this is why destroying idols is not only the ancient urge of monotheism. There is the desire there to make al-wujud whole again as the 'un-symbolized'. The God who is not driven by anyone's agenda. There is a line from the Hadith quoted by Ibnu 'Arabi that l-Fayyadl quotes at the beginning of his book: "God, make me more confused about You." My prayer is a process of longing for Your tajalli—a path of dialogue that I want to renew.
Perhaps this is why there is a tacit relationship between prayer and gratitude. "If the only prayer you ever say in your entire life is thank you, it will be enough," Meister Eckhart, the mystic from a small German village in the 13th century said. Like prayer, gratitude is not routine. Enjoyment is not assumed to be always there—or it is often ignored, denied, as when we do not marvel at the beauty of the feathers, sounds and movements of birds on the branch beside the house. We are not fascinated, not thankful.
To be thankful is to feel relieved, rather surprised, that God is continually greeting. And in relief and surprise is the prayer of a becoming.
Goenawan Mohamad