South Africa: More Than Just a Safari
Few countries embody as much beauty and tragedy as South Africa does: behind its magnificent nature and dynamic cities, the legacy of apartheid is still keenly present. Discover why this nation is one of Africa's top tourist destinations.
Edition : Tuesday, June 4, 2019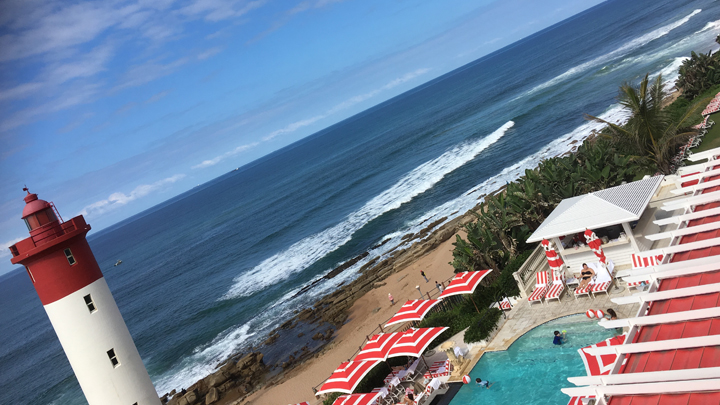 SOUTH AFRICA stretches 1.2 million square kilometers across the southernmost tip of the continent, adorned with one of the world's most biodiverse flora and fauna. In addition to its vast wildlife parks, it also has sandy beaches and breath-taking highlands. Its cities reflect the country's long colonial history, combined with the recent excitement and challenges of the post-apartheid era. South Africa received around 10 million visitors in 2018, making it Africa's second-highest tourist destination after Morocco.
The two main tourist entries are Cape Town, to explore the southern coastal area of West and East Cape, and Johannesburg in the east, where most of the wildlife reserves are located. It takes several weeks to explore the whole country. Alternatively, choose one region and travel by car as most freeways are impeccable.
West and East Cape
Cape Town, with the imposing Table Mountain in the background, is a picturesque port city which encapsulates the country's history for the past four centuries. The Dutch were the first Europeans to set up an outpost there in 1652 to supply ships sailing from Europe to the Indonesian archipelago with fresh water and fruit. Gradually, the Europeans brought along Malay, Indonesian and Indian slaves, many of whom were Moslem.
Their contribution to South African culture is still visible, like the many mosques and the food known as Cape Malay cuisine, with curries and mild sambals. The Dutch-based Afrikaans, one of the 11 official languages spoken among the 55 million South Africans, is infused with Malay words such as pisang and sarong. On a darker note, in the 18th century some Indonesian sultans who defied Dutch colonial rule were exiled to nearby Robben island, later the notorious prison where Nelson Mandela, the formidable face of anti-apartheid, was jailed for two decades.
The peninsula on West Cape province is paradise for beach lovers with towns like Fishhoek and Hout Bay. For marine life, visit the Two Oceans aquarium and Boulder Beach's penguin colony. Wine lovers must not miss driving inland to Stellenbosch and Franschhoek. The gorgeous Garden Route is hundreds of kilometers of coastline, mountains, and nature parks. Go underground to the ancient Cango caves at Oudtshoorn, or pet tame cheetahs at the nearby wildlife ranch. Hike to the waterfall at Wilderness, take a boat trip to the Knysna Lagoon, or cross the dramatic Storms River Bridge at Tsitsikamma.
Into the Wild
W251bGwsIjIwMjEtMDUtMDggMTQ6NTc6MzEiXQ
Head north-east to South Africa's main wildlife reserves. One of the continent's biggest national parks is the 20,000-square-kilometer Kruger Park, boasting 150 kinds of mammals and some 500 different birds. Most visitors, however, focus on spotting 'the big five': lions, rhinos, elephants, buffaloes and leopards. The website sanparks.org gives a good overview of all the national parks. A wide array of lodging is possible within the parks, from simple dormitory halls to six-star glamping resorts. Adventurers can go on walking tours with a park ranger, the latter armed with a rifle to fend off possible aggressors.
Making day trips—or night rides—in parks is also an option, for example by staying at the delightful town of St. Lucia as a base to visit the neighboring Hluhluwe-Imfolozi, the country's first—and arguably the most beautiful—nature park. Paying for a guided trip into a park is well worth the price, as most untrained eyes would miss the lions strolling along the bushes a few meters from a vehicle. In addition to seeing animals, visitors of iSimangaliso wetland park can snorkel, fish, or just take a dip in the clearest of Indian ocean waters at Cape Vidal within the park. In downtown St Lucia—one quaint street lined with restaurants, shops and a small market—hippos are known to come out after dark to graze. For active travellers, hiking, biking, surfing and Scuba diving are all within easy reach.
Beaches, Cities and Highlands
The main metropolis on the east coast is Durban, the country's third-largest city after Johannesburg and Cape Town. Roughly one-quarter of this port city's population is of Indian descent, coming in waves over the past 150 years, making it the largest 'Indian city' outside of India. Durban's most famous resident was Mahatma Gandhi, who docked there in 1894 and stayed for 21 years. Sea-side amusement park uShaka Marine World includes an oceanarium, a reptile park, and shops. A better place to buy souvenirs, though, is Victoria market. An oasis in the city center is the Botanic Gardens, with an added bonus of watching Zulu, Indian, and European couples take their wedding pictures on its lush grounds. The best places to stay are the nearby beach towns—favorite holiday destinations for South Africans—like Umhlanga Rocks with its delightful Oyster Box hotel.
Further inland is the vast mountainous area of Drakensberg, where amateur walkers as well as avid climbers are rewarded with unparalleled scenery. The uKhahlamba-Drakensberg Park, a UNESCO World Heritage region, also has ancient rock paintings in caves stemming from the San, the area's original hunter-gatherers. A heavenly place to stay is the Cathedral Peak hotel.
South Africa: More Than Just a Safari/photos: linawati sidarto
Shadows of Apartheid
One indelible image for anyone cruising through South Africa is the constant trickle of people—day and night—walking on the side of the freeways, looking for rides. The desolate black towns in both rural and urban areas contrast sharply with the cities' luxury houses, gated and secured with alarm systems, in the mostly white areas. South Africa is the world's most unequal society, according to the World Bank: in 2015, the top 10 percent owned 70 percent of the country's assets, as quoted by Time magazine, with blacks still at the bottom of the pyramid. Crime remains a top concern, and visitors are wise to be alert about which areas are safe, especially in urban settings.
While the cruel apartheid system—where citizens have different rights depending on their race—was only officially in effect from 1947 until the early 1990s, the majority black population has suffered varying degrees of oppression for centuries from the Dutch and British colonists.
Johannesburg's impressive Apartheid Museum gives an overview of this dark history, complete with separate mock entrances for 'whites' and 'non-whites'. Next to the museum is the Gold Reef City theme park, which in addition to rides also gives an impression of Johannesburg's gold-mining background.
Not to be missed is a drive through sprawling Soweto, short for South West Townships, the black neighborhood where Mandela lived for two decades before he was imprisoned. "Millions of blacks were forced to live here in cramped houses without any public facilities," said Selma Browde, who sat on Johannesburg's city council in the 1970s and fought to bring in electricity to Soweto. Selma, a Jewish radiologist whose husband went to law school with Mandela, met up with her old friend Sally Motlana, who used to head Soweto's Black Housewife's League. "Under the guise of being a social club, we continued our political struggle," said Sally, who was jailed three times under the apartheid regime for her activism.
Selma and Sally, both 93 and still as sharp as nails, continue to worry about their country and lament the nagging inequality. While both are alumni of the ruling African National Congress, they are highly critical of the party's rife corruption. "We put our hope on (ANC's) Cyril Ramaphosa, though he will have a tough time battling the party's corrupt faction," said Selma, urging everyone to vote in the country's general elections in May.
LINAWATI SIDARTO (CONTRIBUTOR)