We are Ready to Return Indonesian ISIS Supporters
chief of NES Foreign Relations, Abdulkarim Omar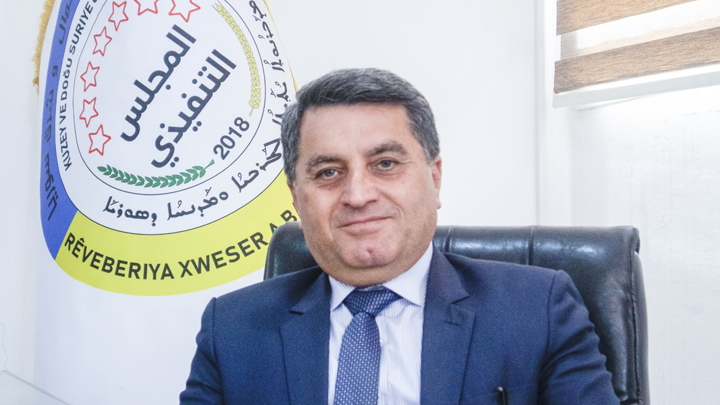 ISIS's defeat in the battle in Baghouz in March has resulted in tidal wave of refugees, many of whom come from outside Syria, including Indonesia. Now they are staying in refugee camps managed by the Autonomous Administration of North and East Syria (NES). At a meeting in his office, NES Chief of Foreign Relations Abdulkarim Omar spoke at length to our reporter, Hussein Abri Dongoran, on the circumstances of ISIS sympathizers from Indonesia. The interview was performed in Kurdish and translated into English by Abdulrahman Dawud.
How is the situation in northeastern Syria after ISIS's defeat?
The Syrian Democratic Forces' (SDF) victory in Baghouz has made March 23 a historic day. But (the victory was) only military and geographic. There are still numerous challenges, among others ISIS's sleeper cells. They exist in regions such as Raqqa and Deir ez-Zor.
Should the world still worry about ISIS?
In several regions there are still radical groups that welcome ISIS members. This is why the campaign against ISIS will take a long time. The military can't defeat terrorists on its own. The problem is, the distant political and peaceful resolution to the conflict in Syria is keeping ISIS strong.
How big is this threat in regions that were under ISIS control for a long time?
The ideology and beliefs of those who were under ISIS control for an extended period of time must also be immediately rehabilitated. Regions that were freed from ISIS experienced great destruction. We must swiftly rebuild infrastructure and all services so that terror groups do not re-emerge.
What about ISIS combatants and their families?
This is a challenge to us. There are tens of thousands of women and children in refugee camps. Many children had been indoctrinated by radical ideas and received paramilitary training. Not to mention the 6,000 ISIS combatants who are now in prison, 1,000 of whom come from 55 countries besides Syria and Turkey. Conditions in refugee camps are also worrisome. At the Al-Hawl camp there are 73,000 refugees. Our resources are limited. International NGOs here are corrupt. They spend on needs that are irrelevant.
Why not send the families of ISIS combatants home?
We are very prepared to return women and children to their home countries out of humanitarian considerations. But we are keeping combatants and trying them in court here.
Why should combatants be tried in NES territory?
Because they have enacted crimes and slaughter here. They were also arrested here. All the witnesses and evidence are here. International law allows us to form an international tribunal in Rojava.
What about Indonesian combatants and their families?
There are dozens of combatants. I don't have information about the number of women and children. But we are prepared to surrender them if the Indonesian government communicates with us. Please relay this to your government.
Has there been no communication with the Indonesian government?
Our last communication was two years ago, when we handed over 20 people in Faysh Khabur, Iraq, to the Indonesian government. They were a rich and large family, with the wife and children. They came here because they were seduced by the caliphate idea and wanted to go to heaven. Once they arrived here, they were shocked and escaped, asked us for help.