FIINANCE Minister Sri Mulyani Indrawati said the government is deliberating whether they would lower corporate tax from 25 percent to 20 percent, as an incentive policy to encourage exports and investments.
"We are studying the fiscal risks and how soon [the policy can be implemented]," Sri Mulyani said after a closed meeting on investment breakthroughs, exports and taxes on June 19 at the presidential office in Jakarta.
Before the meeting, it was reported that President Joko Widodo was upset with how Indonesia's exports and investments are outperformed by neighboring countries like Singapore, Malaysia, Thailand, Filipina, and Vietnam.
---
AVIATION
Inviting Foreign Carriers amid Alleged Duopoly Scandal
THE Business Competition Supervisory Commission (KKPU) supports President Joko Widodo's initiative to welcome foreign airlines to the domestic aviation industry. KPPU commissioner Afif Hasbullah said this was a good move by the government to improve the local aviation market.
Afif said that Indonesia's aviation sector is heavily dominated by two major airlines group, Lion Air and Garuda Indonesia, whose carriers and subsidiaries have control over more than 90 percent of the market.
"The more players, the better, of course," he said on June 13, adding that businesses must also remain independent—not colluding to fix prices.
---
BANKING
BI Decides No Interest Rates Change
BANK Indonesia's (BI) board of governors' meeting on June 19 and 20 has decided to keep the 7-Day Reverse Repo Rate (7DRRR) at its current level of 6.0 percent. The deposit facility rate and lending facility rate are also unchanged at 5.25 percent and 6.75 percent, respectively.
BI executive director for communication Onny Widjanarko said the central bank made the decision after taking into account Indonesia's external stability as well as the global financial market conditions.
"The policy was based on low inflation and the existing need to drive domestic growth," he said on Thursday, June 20.
The escalating trade tariff tension between the US and China has increasingly compresses global trade volume and decelerates economic growths of several nations. "The economic slowdown has cornered some central banks into applying loose monetary policies," he remarked.
---
SOE
BPK Suspects engineering in Garuda's Financial Report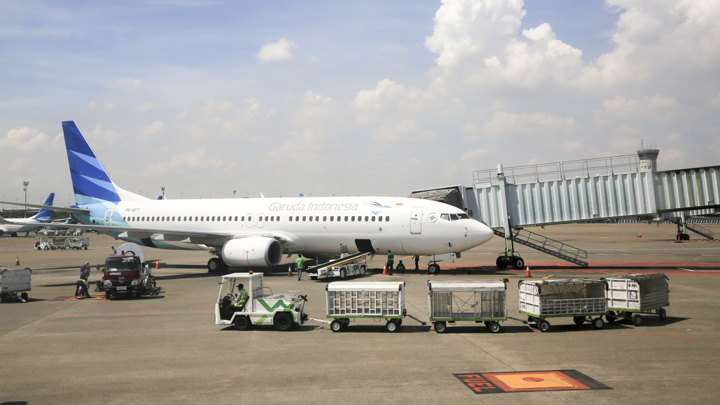 BPK Suspects engineering in Garuda's Financial Report/TEMPO/Rully Kesuma
AGUNG Firman Sampurna, member of the Supreme Audit Agency (BPK), said they found a number of problems with Garuda Indonesia's 2018 financial statements. "We have strong suspicions that some engineering was made," Agung said in Jakarta, June 20.
One of the problems found in the ledger was the airline's accounts receivable. Agung said this was discovered after BPK evaluated the audit results of public accounting firm Tanubrata Sutanto Fahmi Bambang and Partners. The firm is a partner of BDO International, the auditor of Garuda's financial report.
The issue first surfaced when two Garuda commissioners, Chairal Tanjung and Dony Oskaria, rejected the carrier's financial statement. Both men objected to the inclusion of an IFE contract between Garuda and Mahata Aero Teknologi as receivable income. The contract value for the on-board Wi-Fi installation was Rp3.4 trillion, giving Garuda a much-needed profit last year.