Shaky Evidence
Prabowo-Sandi's team had scant evidence on inaccurate ballot count. Witness testimonies felt inconsistent.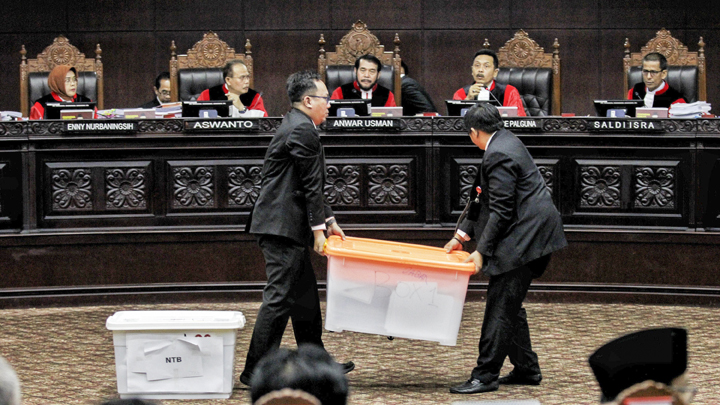 TWO trucks and one minibus entered the Constitutional Court close to Isha (evening) prayer on Tuesday, June 13. The group brought in a pile of evidence from Prabowo Subianto-Sandiaga Salahuddin's legal team. Although the Constitutional Court's services division had closed two hours prior, at 5pm, the Court staff still allowed them in.
Constitutional Court spokesperson Fajar Laksono told Tempo that Prabowo-Sandi's attorney
...