Brahmastra at the Constitutional Court
The Prabowo-Sandiaga team forwarded objection to Ma'ruf Amin's status as chair of the sharia supervisory board in two banks. The team has no strong evidence of structured, systematic, and massive fraud.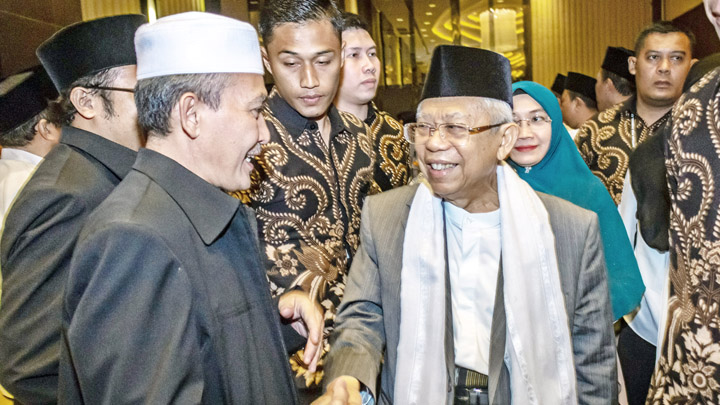 GERINDRA deputy chair Fransiskus Xaverius Arief Poyuono expressed his conviction during a private meeting with Prabowo Subianto at the latter's residence on Jalan Kertanegara, South Jakarta, on Tuesday night, June 11. Arief told his host that he and his running mate, Sandiaga Salahuddin Uno, would win the presidential election dispute at the Constitutional Court. "I said the Constitutional Court will certainly disqualify Jo
...