Stricken by Diesel Fuel Import
The police detained former State Electricity Company ceo Nur Pamudji, four years after naming him a suspect. Questions arise regarding the loss inflicted to the state.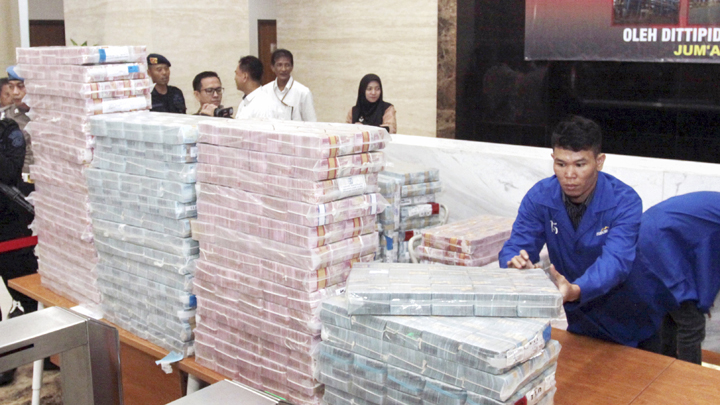 Bundles of Rp50,000 and Rp100,000 notes were stacked behind the National Police top brass. Their total amount was Rp173.3 billion. This rare spectacle was shown during a press conference by the police on the arrest of former State Electricity Company PLN CEO Nur Pamudji, on Friday, June 28. "The money was confiscated from several bank accounts," said National Police Spokesperson Brig. Gen. Dedi Prasetyo to Tempo on Friday, Jul
...