Tempe Boss from Down under
BUSINESS people's success stories have often started with unexpected occurrences. One of them is Erla Tiara, 43, a tempe (soybean cake) businesswoman in the state of Western Australia of Jakarta origin.
Edition : Tuesday, July 16, 2019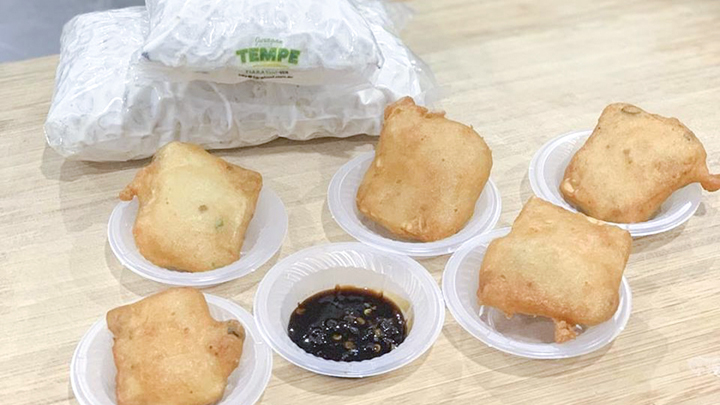 Erla went to Australia at the age of 28 after getting married in 2004. She joint with her husband who had lived in Australia since 1994. Erla attended a brief course in Perth. But as she was pregnant in 2009 and 2012, while also busily engaged in tempe production, her education failed to continue. "Finally I had to forget it as it was hard to manage time," said Erla over the phone on Tuesday, June 18.
Surprisingly, the decision has even made her one of the biggest tempe producers in Perth. "Actually I never intended to sell tempe," Erla laughingly added.
Erla's success story began when she was craving Indonesian food, including tempe. Living in Balga on the outskirts of Perth for five years, she only found frozen tempe there. "I longed for fresh tempe," said Erla, who claimed to have touched kitchen utensils only after living in Australia.
Erla ventured to make tempe herself. Her first trial failed. After she managed to produce it, she showed off her tempe during gatherings with fellow Indonesians. "Housewives tending their children brought along some food," he said.
W251bGwsIjIwMjEtMDQtMjEgMTU6NDY6MDEiXQ
In those days, Erla brought her tempe everywhere, from women's religious gatherings to children's Qur'an reading courses. "I also put it at the Indonesian community's church," she recalled. Gradually they ordered tempe from Erla.
Only in 2016 did she begin to seriously undertake the business with the brand "Juragan Tempe" (tempe boss) when a number of shops and restaurants with typical Indonesian food demanded fresh tempeh. In order to enter the commercial market in Australia, Erla had to possess a license. She could not use her home kitchen for bigger production either.
For two years Erla shared a commercial kitchen with a juice businessman in Perth to reduce cost. "It was to avoid being fined," she explained. The fine imposed on unlicensed food producers in Australia, she said, could reach A$20,000, equivalent to Rp196 million at the rate of Rp9,800.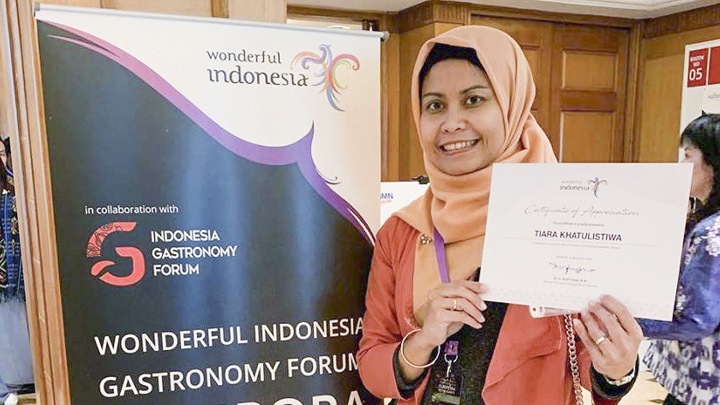 Erla. Facebook.com/Juragan Tempe
Erla set up her own production house only last year in East Victoria, 25 minutes' drive from Balga when traffic is not congested. In the 110-square-meter building, Erla built a stainless steel kitchen with a soybean peeler, an incubator and a fermenter. With the fermenter, tempe fermentation can occur faster in the country with four seasons. "Quite a price, they cost A$50,000 (Rp490 million)," she said.
Now, every morning, after taking her two children to school in East Victoria, Erla spends the whole day in the production house along with four workers from Indonesia.
Every month Erla peels 1 ton of purely Queensland soybeans she guarantees to be organic rather than genetically engineered. The 1-ton soybeans become 8,000 pieces of tempe of 250 grams each at the price of A$3.5 or Rp34,000. At markets or shops, the price can fetch A$5 or Rp49,000. "So our monthly turnover can reach A$24,000 (Rp235 million)," Erla revealed.
Erla supplies tempeh to 16 shops around Perth. Among them are NP Oriental Supermarket, Kai Supermarket and Fremantle Mini Mart. She also directly supplies Indonesian restaurants and meets order requests throughout Australia.
Among Erla's customers is Franklin Tirta, the owner of Selera Nusantara restaurant in Kenwick, southeast of Perth. Franklin offers various kinds of Indonesian dish like nasi pecel (rice with peanut-sauce vegetables), nasi uduk (coconut-milk rice) with tempe orek (spicy fried tempe) and nasi penyet tempe (rice with flattened tempe). Franklin acknowledged Erla's tempe as having the best taste of all the soybean products in Perth. "The yeast has no bitter taste," said the eldest brother of celebrity Nicky Tirta on June19.
After her success in penetrating the Western Australian market with original tempe, Erla wishes to explore an even broader market, among others through tempe rasa rendang (spicy-beef flavored tempe) or ready-made tempe bacem (sweet marinated tempe) adapted to Australian tastes.
KHAIRUL ANAM