Quantity Does Not Equal Quality
Jokowi-Ma'ruf's supporting parties are refusing to welcome Gerindra into the coalition. They worry that the addition would mean fewer available seats in the cabinet and MPR leadership.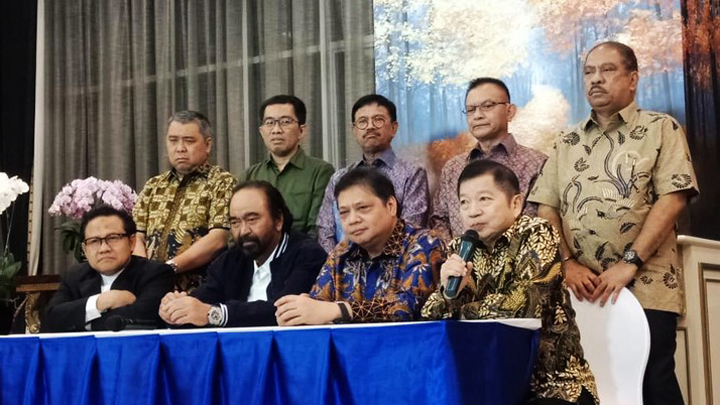 After landing at the Halim Perdanakusuma Airport in Jakarta after spending the weekend on the Kaliage Island, Thousand Islands, Surya Paloh hurried to the National Democrat (NasDem) Party headquarters on Monday, July 22. There, the NasDem general chairman received three general chairpersons from Joko Widodo-Ma'ruf Amin's supporting parties, excluding Indonesian Democratic Party of Struggle (PDI-P) Chairperson Megawati Soe
...