The Boxer and the Martial Artist
The Golkar Party is heating up as their national congress draws near. Two candidates vying to become the party's next general chairman, Airlangga Hartarto and Bambang Soesatyo, are both claiming to have the support of regional party officials.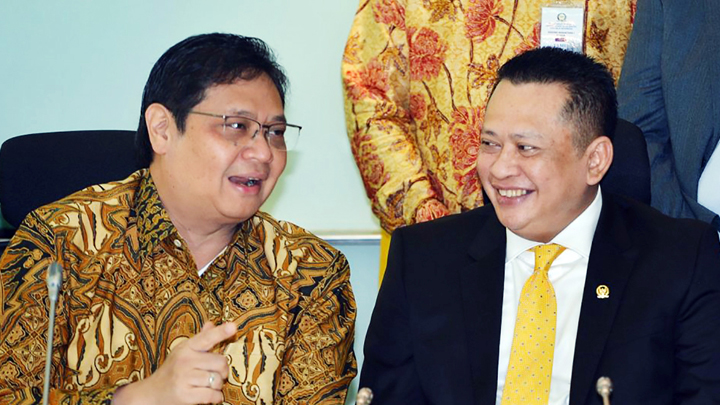 Several people often meet at night. They usually hold their meetings at the Graha Surveyor Indonesia Building in Jakarta, or at the private and official residences of the House of Representatives (DPR) Speaker Bambang Soesatyo, or his office at the DPR. Even though they often meet, they seldom make any decisions. "So I call them the 'Misunderstanding Brigade'," said Bambang on Thursday, August 1.
In a meeting on Tues
...