Three Birds of a Feather Riding the Shoulders of the Mighty Bull
PDI-P's Fifth Congress in Bali reconfirmed Megawati Sukarnoputri as general chairperson. It quelled the rumor of competition among her two children.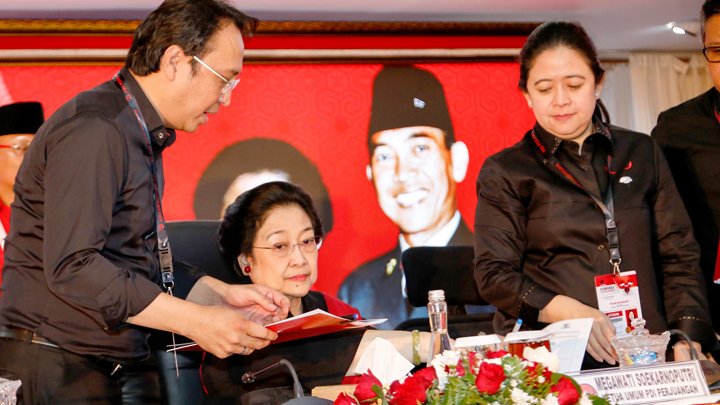 After the closing of the Congress of the Indonesian Democratic Party of Struggle (PDI-P) at the Grand Inna Hotel in Bali Beach, Sanur, Baili, on Saturday, August 10, Megawati Sukarnoputri headed for X.O. Suki & Cuisine restaurant in Denpasar. PDI-P central party officials were already waiting for their general chairperson at that Japanese restaurant. Among them were Megawati's two children, Muhammad Prananda Prabowo and Pua
...