New and Defunct Ministries in Jokowi's Cabinet
President Joko Widodo will be restructuring the cabinet in his second term in office. Some ministries will be merged, others are disbanded while new ones are formed. A young person will be appointed as minister of digital economy.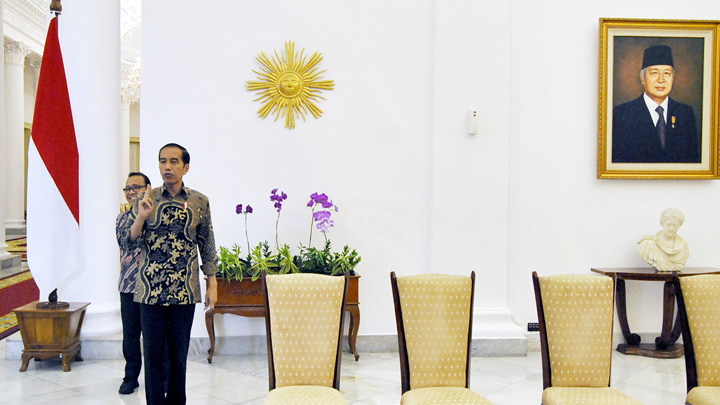 WHEN he visited the trade ministry on Friday, August 16, Gusmardi Bustami's former subordinates bombarded him with questions. The ministry's staff wanted to know what would become of their jobs should the trade ministry be merged with the foreign affairs and industry ministries during President Jokowi's second term as president. "They are restless, unaware of the future," said the former director-general of national
...