Waste in Containers
Recycling businesses using imported plastic are threatened with closure as their raw material is held up. The majority of recycled products are aimed for the export market.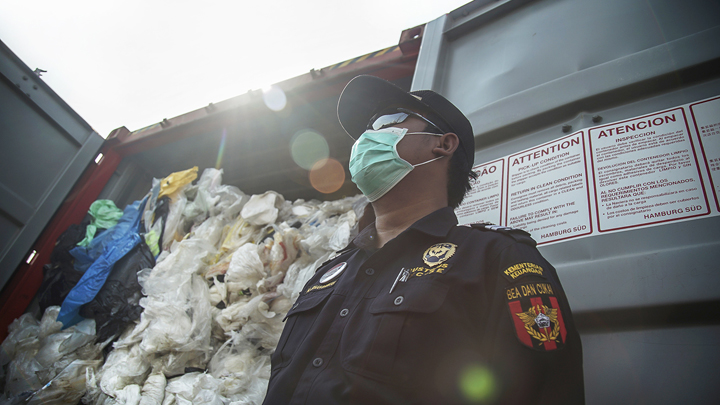 Dozens of empty containers fill the sidewalk of Jalan Kampung Picung. Among them, a number of vans with used plastic bottles are waiting in line to enter New Harvestindo International's factory in Pasar Kemis village in Banten's Tangerang regency.
That Thursday morning of August 22, the factory's 20-meter gate was open. Mountains of compressed plastic bottles filled its courtyard. An excavator was busily going back and
...