Rescuing the Anti-Corruption Commission
The House of Representatives (DPR) has just approved a proposed revision of Law No. 30/2002 on the Corruption Eradication Commission (KPK). This revision breaks one of the important foundation stones of the battle against corruption by the anti-graft commission.
Edition : 10 September 2019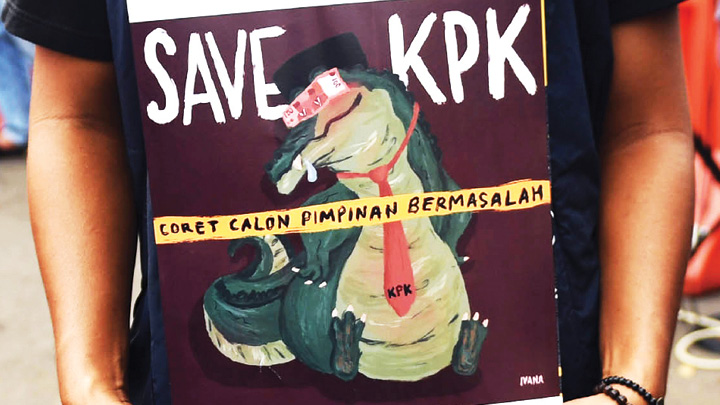 ACCORDING to the law, only President Joko Widodo can stop it. All eyes are on him: will he stop the endeavor to weaken the KPK or allow it to go ahead?
There are a number of crucial points in the proposed revision. Among them, KPK officials will become part of the state civil apparatus, and will no longer be part of an independent entity separate from the executive. As a result of this change, the KPK will have to abide by the rules of the burea
...