Embers in the Ashes
Issue of racism burned a long-hidden sentiment between Papuans and non-Papuan, overshadowed by horizontal conflict.
Edition : 10 September 2019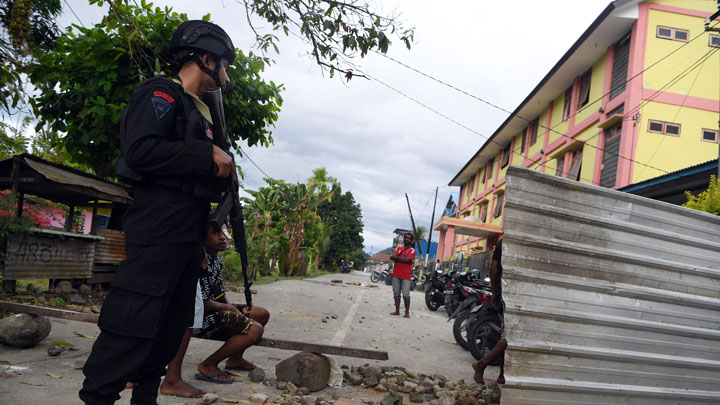 ASTUTI cast her sight towards the man who was sharpening a machete on top of scorched ruins of a building in Jalan Koti, Jayapura City, Sunday, September 1. Two crowbars, each a meter long, were laid right next to him, alongside another machete and a badik (dagger) whose edges seemed dull. Similar other items were scattered in front of Astuti, below a table on which she displayed her bottled drinks for sale.
The man is one of Astuti
...