KPK's Battle for Life
The DPR selects Insp. Gen. Firli Bahuri, a controversial candidate, to lead the KPK. At the same time, President Joko Widodo approves the KPK law revision. A KPK leader has resigned and two others surrender responsibility to the President.
Edition : 17 September 2019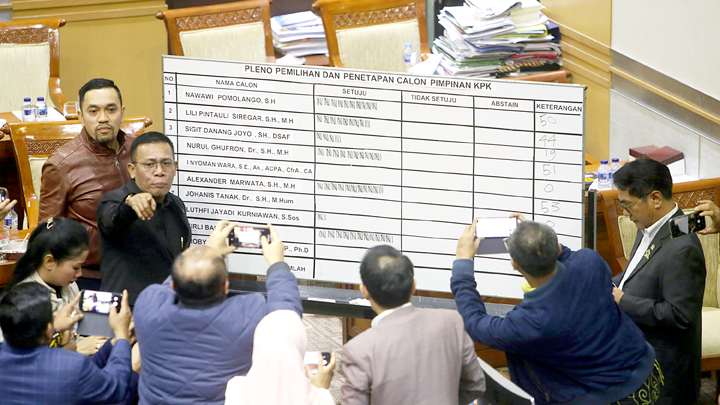 The House of Representatives (DPR) law commission's leadership room was somewhat cramped on the night of Thursday, September 12. Leaders of the commission as well as faction chairpersons and members crowded the 30-square-meter room to attend a lobbying forum after the law commission held fit-proper-tests for Coruption Eradication Commission (KPK) leadership candidates.
DPR Law Commission Chairman, Aziz Syamsuddin, led the mee
...