A Controversial Police General
Despite being a controversial candidate, Insp. Gen. Firli was selected to lead the KPK with the full support of the DPR law commission. Firli is known to be close to party officials.
Edition : 17 September 2019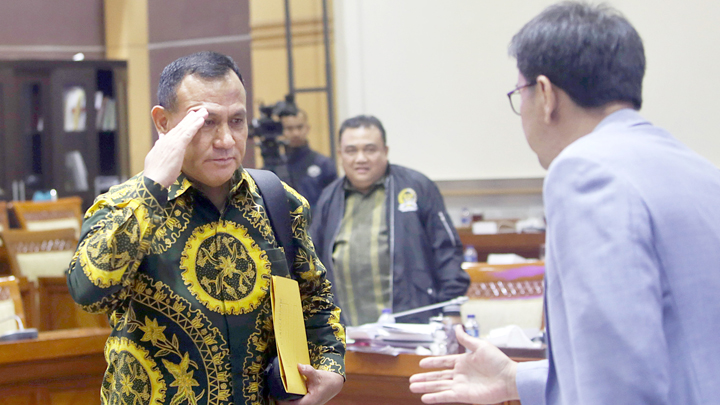 After leaving the Corruption Eradication Commission (KPK) building in his private car, Insp. Gen. Firli Bahuri hurried to the Fairmont Hotel in Senayan, Jakarta, on November 1, 2018. Upon arrival, Firli, who was at the time KPK prosecution deputy, went up the escalator to the second floor of the hotel before entering the restroom.
Firli then met with Indonesian Democratic Party of Struggle (PDI-P) General Chairperson Megawati Soekarnoput
...