The Palace Calls Off Correcting List of Candidates
President Joko Widodo canceled his plan to ask for public input on the 10 candidates for KPK leadership because the selection committee made the public announcement in a hurry. Jokowi was aware of the controversy surrounding Firli's candidacy.
Edition : 17 September 2019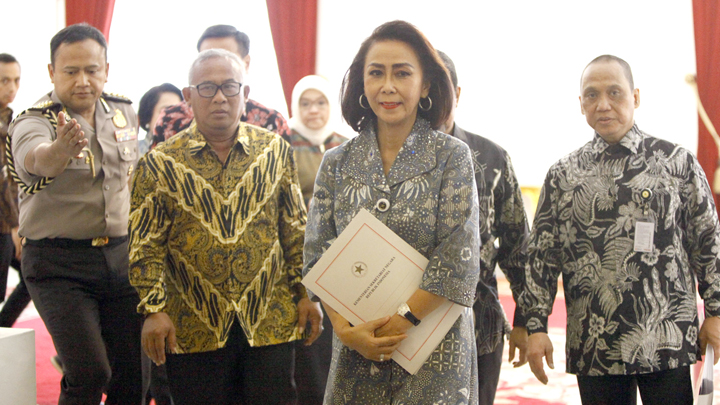 After meeting with President Joko Widodo at the Palace, the selection committee hurriedly announced the 10 candidates for KPK leadership on Monday afternoon, September 2. Chairperson of the selection committee, Yenti Garnasih, claimed she had already asked Jokowi's permission to announce the names to the public. "Already done. And there were no corrections. Maybe (the list) was already suitable," said Yenti after making
...