The Expanding Forest and Bush Fires
FOREST and bush fires prevailed in Sumatra, Kalimantan and several other regions throughout last week. Smoke pollution has posed health hazards and upset public activities, ranging from land and air travel to school classes.
Edition : 17 September 2019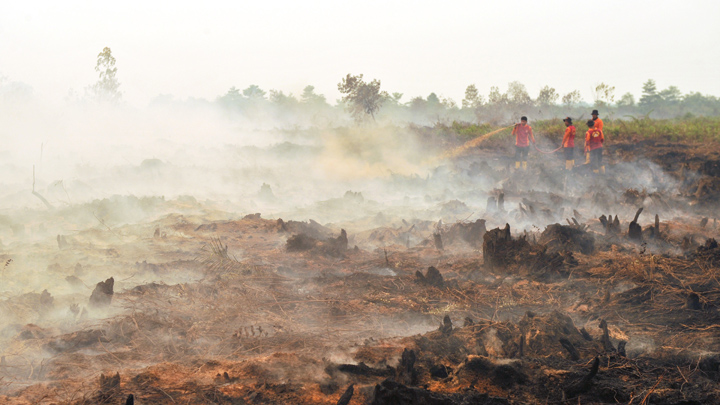 "We have delayed school hours to prevent students and teachers from being affected by haze," said Chief of the South Sumatra Education Office, Widodo, on Thursday, September 12. School time has been rescheduled to start from 8am instead of 6:30am. Widodo also instructed that all schools suspend their outdoor programs until forest fires in their respective areas are extinguished.
In Palangka Raya, Central Kalimantan, thick smoke was
...