The Looms' Silent Hum
Textile and garment factories cut production, unable to compete with foreign products. Some companies have gone out of business.
Edition : 23 September 2019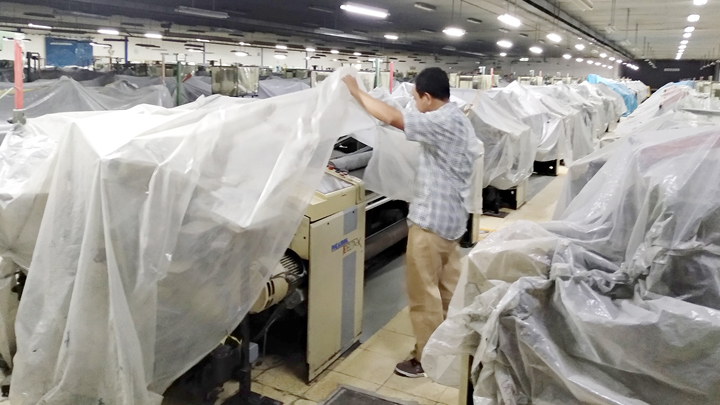 LEO Liandra pinched his nose as he took off the dust-covered plastic hood blanketing a weaving machine, revealing a denim loom that appeared brand new. The denim factory in Palasari, Bandung, West Java, has 120 weaving machines, all of which had stopped operating since June.
Hundreds of these machines sit idly in a room about the size of two tennis courts. In the past, these looms were spinning for almost 24 hours every day of the week, producin
...