The Corruption Prevention Commission
The Law on the Corruption Eradication Commission has given the anti-graft agency a new face. Its board of commissioners is seemingly placed under a newly-created board of supervisors selected by the president.
Edition : 23 September 2019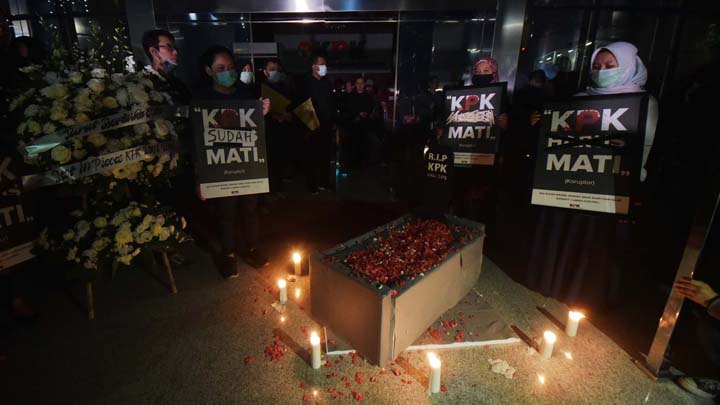 While going through the 36 pages of the Law on the Corruption Eradication Commission (KPK) which had just been passed, Masinton Pasaribu repeatedly stated that the KPK will likely become an executive institution. According to this member of the House of Representatives (DPR) from the Indonesian Democratic Party of Struggle (PDI-P), this means that the KPK can no longer circumvent any right of inquiry put forward by the DPR's Le
...