The Search for an Oasis Amid Smog
Thousands living in the haze of forest fires are suffering from chronic respiratory tract infection. Infants and children are the most vulnerable.
Edition : 23 September 2019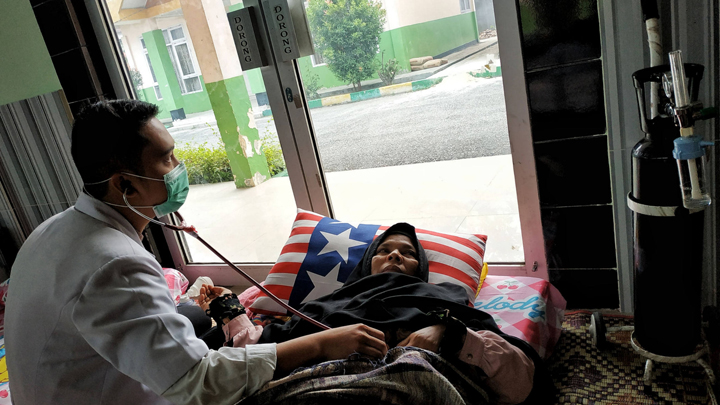 THIS past month, Sudirman Ritongga has been missing the morning sun. From the patio of his stilt house—or more like a hut—a thick smog would appear each time the sun rises. After standing on his patio for a short time, the transmigration resident from Medan, North Sumatra, would begin to feel his eyesight blurring and eyes burning.
Sudirman's house in the Sri Mersing village, Siak Regency, Riau, faces the peatland that is on fi
...