Bleak
From inside his ceramic barrel, Diogenes viewed politics and people bleakly. He saw 4th century BCE Athens as place of greed and hypocrisy.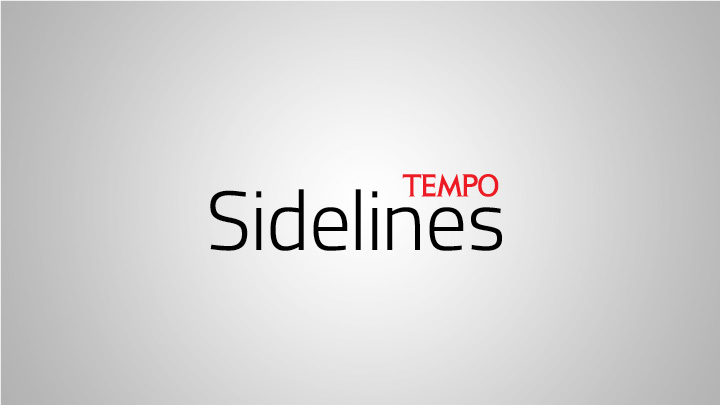 There is an anecdote: King Philip of Macedonia captured Diogenes, who came from the shores of the Black Sea, after a battle over neighboring territory. The philosopher Diogenes was thought to be an enemy spy. He confessed: "Yes, I am indeed spying on you—a spy on your insatiable greed."
The gods, he once said, give us life sufficiency but people forget this and search for extravagant things. The beggar philosopher taught morals that praised life with minimal desire, abrapxeia.
He himself did not want to own a house. He slept at night in a large ceramic barrel. During the day he would roam around Athens, through his behavior and his questions provoking people to think. Often, like a barking dog, he would taunt those he considered hypocrites.
It was told that he walked in broad daylight carrying a lit lantern: "I am looking for an honest man."
Clearly he thought that there were no honest people. Diogenes, as we read in Greek philosophy, was one of the founders of the school called 'Cynicism'—a word that comes from the Ancient Greek κυνικός (kynikos), which means 'dog like'. This name might have been because Cynicism became known from discussions held at the Cynosarges (place of the white dog) gymnasium in Athens.
Today, 'cynic' means someone who mocks anything, good or bad. These days the lack of trust in people is shrill, even piercing.
There was a time when people trusted that ideals of moving towards the common good would motivate mankind. Those ideals were called 'democracy'. One could say that democracy is motivated by a 'social capital': mutual trust between citizens, to allow for easy discussion and working together, so that ideals do not remain as dreams in isolation.
There is a famous sentence in Reinhold Niebuhr's The Children of Light and the Children of Darkness: "Man's capacity for justice makes democracy possible, but man's inclination to injustice makes democracy necessary."
But are these words still valid? These days, people may well ask: is mankind really able to act justly? Is democracy really needed when one witnesses human degradation?
Take democracy in Hungary. As recounted in The Economist recently, Fidesz, the party that won the election and that holds the balance of power, is using its power in parliament to steer justice, control business, buy the media, and manipulate election rules. The Prime Minister Viktor Orban does not need to disobey the law; he is inducing parliament to change the law according to his wishes. He does not need the police to stifle enemies, it suffices for the government to bribe the media or threaten them with taxes. Democracy in Hungary is indeed visible, but so too is what Diogenes saw so bleakly: greed and hypocrisy.
So too in Indonesia. After the clean and fair elections of 2019, after hopes rose for a better future, it turns out that those drawing up the laws (in parliament and in government) can calmly put aside the demands for justice that society voiced. They are even drawing up laws that threaten basic human rights.
A kind of cynicism is creeping in. Outside of parliament and the government, people find it difficult to believe any longer that there is good intention in official institutions. Within parliament and the cabinet, cynicism flourishes in a different form: the politicians and officials do not believe that political work for justice and freedom bears any result or has any use.
The Economist is right, at least as a warning: cynicism is a worrying phenomenon of the early 21st century. In a survey last year, almost 70 percent of people in America and France said that their politicians are corrupt, rotten and lying. More than half of voters in eight European countries and in North America told The Pew Research Centre that they were dissatisfied with the way democracy is working.
Democracy is indeed the story of human imperfection. Democracy became the system to anticipate just that. History shows that politics in a parliamentary system cannot achieve glorious things. Bismarck, the 19th century Prussian Prime Minister, who condoned methods of 'blood and iron', was the first to admit that politics is merely 'the art of the possible'. The political process is always limited by actual conditions, always compromises, and always involves negotiation, even hypocrisy.
That does not mean that we are going to imitate Diogenes. Not only are we unwilling to sleep in barrels, but his cynicism, his bleak outlook on people, places obstacles before one acts.
But there is wisdom to be found when 'The Dog' barks: politicians are not creatures who can always be believed before and after elections. Even though we may secretly hope for a different politics to arise, politics without politicians—the politics that carries lanterns not to find honest men, but to become honest men.
Goenawan Mohamad
W251bGwsIjIwMjEtMDMtMDUgMDg6NDQ6MzciXQ