Entangled in Audit Games
BPK member Rizal Djalil was named as suspect in the public works ministry's drinking water project corruption case. He allegedly manipulated audits and made certain arrangements in projects.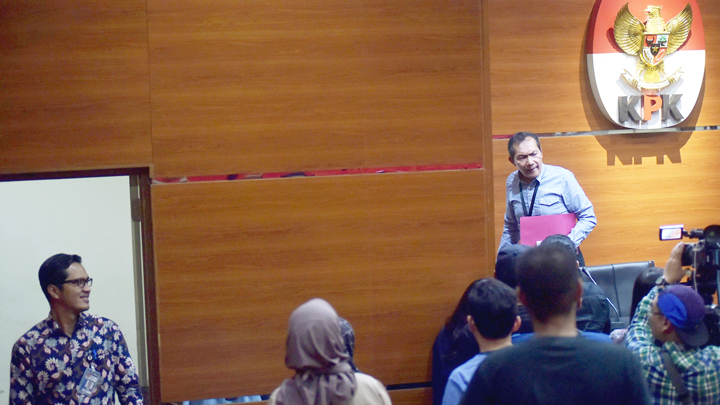 Corruption Eradication Commission (KPK) Deputy Chief Saut Situmorang moved quickly. After examining a member of the Supreme Audit Agency (BPK), Rizal Djalil, on Monday, September 23, he requested for an immediate preliminary hearing. Then, as if there was no time to waste, invitations were sent that same day. All leaders, the team of deputies of enforcement and investigation were asked to convene the following day to discuss the next
...