Love and Tear Gas
Student protesters rejected the agenda to oust President Jokowi. During demonstrations, they created a human barricade to protect against provocateurs.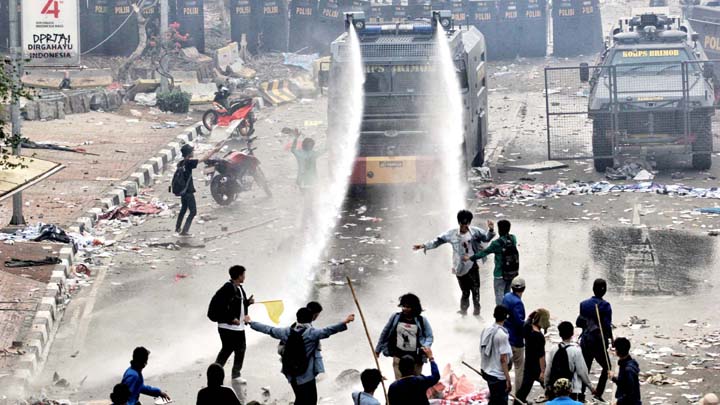 STUDENT senate members from 43 universities gathered at the Trisakti University Presidential Building on Sunday night, September 22. They huddled in a room half the size of a badminton court, to talk about the plan to hold protests the next day.
Trisakti Student President Dinno Ardiansyah said all of those who attended the meeting agreed that it was necessary to fight against the House of Representatives' (DPR) plan to legislate
...