Checkpoint Charlie in Jayawijaya
Triggered by an accusation of racism, a rally in Wamena, Papua, ended up in a melee killing scores of people. Some picketers were out-of-towners.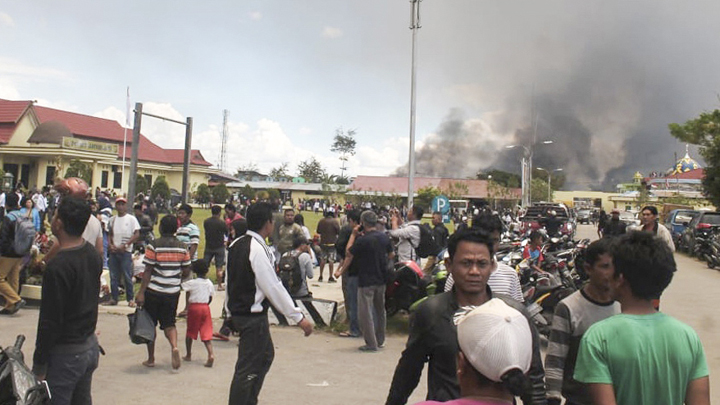 DWI Josanyoto looked out his window when he heard sounds of a gunshot from the direction of Jalan Pikhe. People were milling on the street of his house. Fire licked at the shophouses all down the road. Thick smoke was billowing. Trees had fallen every which-way, clogging the street. Outside the shophouse, the smell of fuel permeated the air. Feeling very unsafe, Dwi left his shophouse.
A crowd of people approached his place. They were yelli
...