The Three-Second Terror Tactic
Coordinating Minister for Political, Legal, and Security Affairs Wiranto was assaulted with a knife during an official visit to Pandeglang, Banten. The perpetrator, believed to be a member of JAD's Bekasi chapter, prepared the attack only one day prior. The attack is typical of the method used by ISIS sympathizers.
Edition : 15 October 2019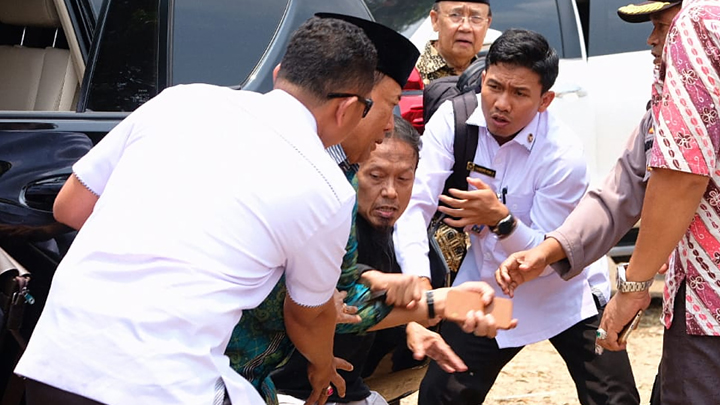 A Skinny man and a woman in a hijab (headscarf), both wearing green face masks, were seen pacing the gate of the Menes Square in Pandeglang, Banten, on Thursday, October 10. On occasion, the man appeared to be holding a cellular phone. Unlike other visitors, the pair did not buy snacks from the numerous vendors around the square. "The two stood near the gate for quite a long time," 21-year-old Anggi Riyana, who sells cell
...