Data to Track Illegal Fishers
Analysis of navigation system data by the Global Fishing Watch helped capture an illegal fishing vessel long wanted by the Interpol. Data sharing strengthens the effort to eradicate illegal fishing activities.
Edition : 22 October 2019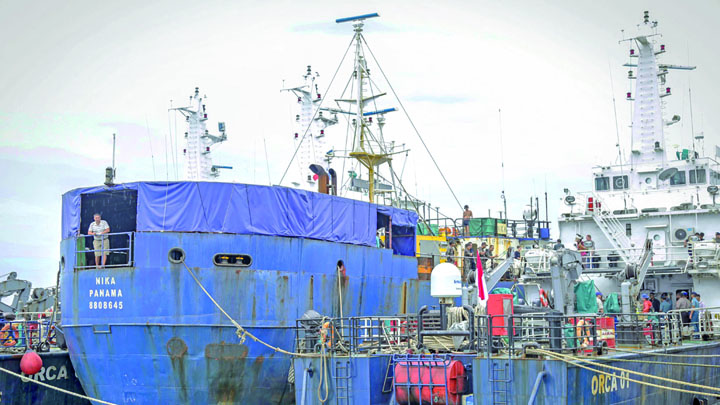 MV Nika had not been sailing for seven weeks. The ship, its bow broken and rusty, was anchored at the Maritime and Fisheries Monitoring Task Force (PSDKP) Headquarters in Batam, Riau Islands. Her crews pump out 100 liters of water every day due to damages sustained on the vessel's port and starboard sides. It was not like they could disembark the Panama-flagged ship as they please, either. Everything from eating, sleeping, to taking shower
...