The Rock of Expression
Edition : Tuesday, October 22, 2019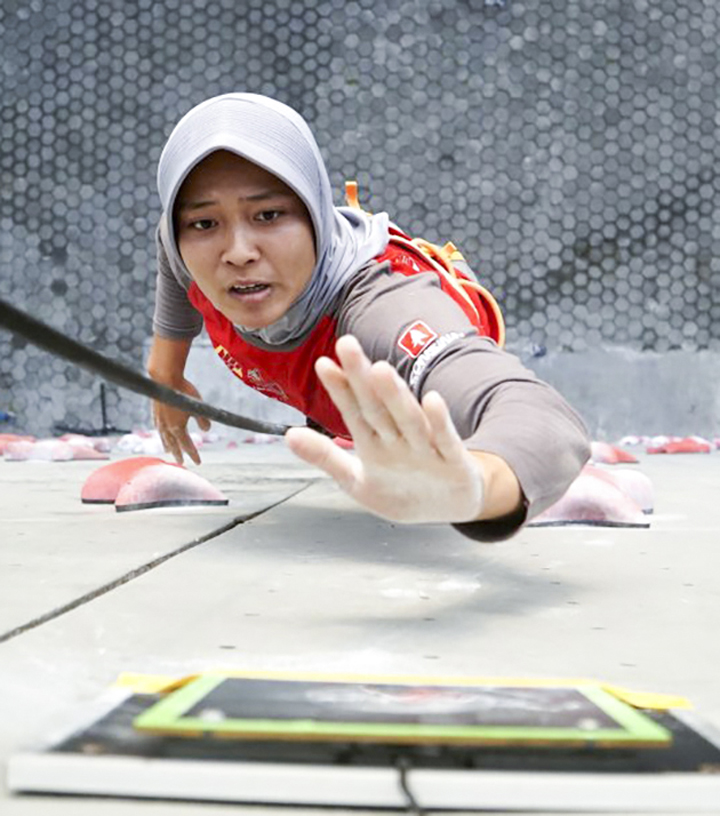 BEHIND her calm appearance, Aries Susanti Rahayu turned out to be 'demanding' as a child. This is portrayed in her biopic film, 6,9 Detik (6.9 Seconds), directed by Lola Amaria and shown in the cinemas last month.
Little Aries frequently hurled dirty clothes while turning her head sideways before her two older siblings. She behaved in the same way when playing with her mostly male friends. This girl from Grobogan, Central Java, only wanted to be a winner. When she lost in a marble game, she got furious and scolded her playmates.
The rock climbing gold medalist of Asian Games 2018 claimed to have refused to lose and been fond of making commands. "When I lost, I used to whine and climb a breadfruit tree in front of the house," said Aries, 24, to Tempo followed by laughing in Jakarta some time ago.
The habit was retained until Aries joined the rock climbing national training center. She used the emotional pressure in facing her tough training to climb at full speed on the rock so that she won the world championship in China in May 2018, three months ahead of the Asian Games in Jakarta-Palembang. "Sports have since become my way of expressing myself," added the athlete nicknamed the Spider-Woman.
---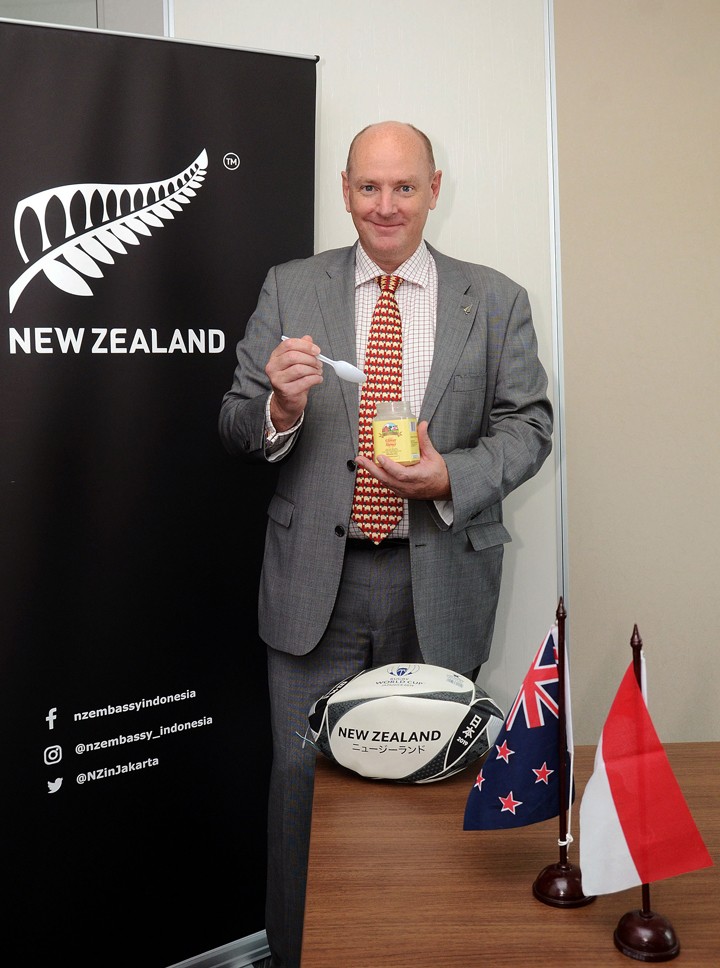 Jonathan Austin. TEMPO/Nurdiansah
A Dream of Honey
THE Ambassador of New Zealand to Indonesia, Jonathan Austin, is fascinated to see how manuka honey is sold here. He is certainly aware that the typical honey of the Kiwi Land is more expensive than other products. But only in Indonesia, the honey is displayed in a locked glass cabinet at the supermarket. "I have even taken its picture and sent it to my family," he said in the Tempo office, Jakarta, on Wednesday, October 9.
Austin has a recollection of manuka honey. As a child, in his birth place, Wellington, his father visited an apiarian. At the time, the popular product was clover honey produced from clovers. The apiarian had a large jug of manuka honey that remained unsold. He allowed the honey that was made by bees from manuka (Leptospermum scoparium), a shrub only growing in New Zealand and southeastern Australia, to be taken home without payment. But Austin's father only took it in a small glass jar.
Manuka honey has indeed been popular only around the last 10 years, since it was scientifically proven to have a higher anti-inflammatory capacity than other types of honey. Its price per bottle of 500 grams can fetch over half a million rupiah. Austin also called his father in his hometown. "If only you had taken home the jug of honey, we would now be wealthy, (laughing)…," he remarked.
W251bGwsIjIwMjEtMDUtMTIgMDk6NDA6MTQiXQ