Measuring Ma'ruf Amin
Now officially inaugurated as vice president of the Republic of Indonesia for 2019 - 2024, Ma'ruf Amin will have to answer the doubts that many people have about him.
Edition : 22 October 2019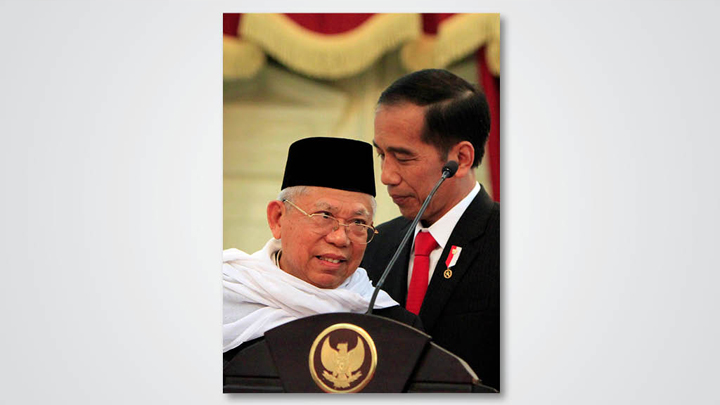 A number of blemishes on his record will be a challenge for the former chairman of the Indonesian Ulema Council (MUI) if he wants show that he is a better man than people say he is.
Ma'ruf was chosen by Joko Widodo and his coalition partners in the final moments before the registration for presidential and vice-presidential candidates. It is difficult to deny that Ma'ruf was chosen merely for Jokowi's electoral reasons&
...