Biennale Yogyakarta 2019 Biennale and Arts from the Villages
The Yogyakarta Biennale is focusing on social, political, economic and environmental issues in Southeast Asia. Works of politics and struggle from the periphery.
Edition : 29 October 2019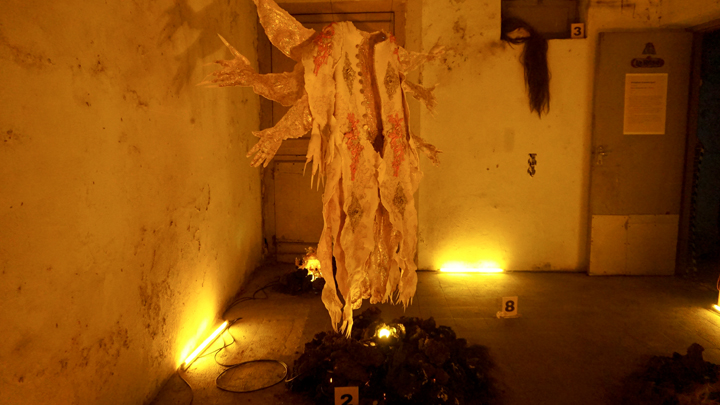 THE chinatown village of Ketandan was like a ghost town. In the dilapidated hall with the beam of yellowish light, the cut-up humanlike body of a mannequin was spread out in separate pieces. Shards of split wood went through the nose of a girl doll with eyes that stared at the sky. Long white hair flowed around her body as it lay buried under stones. Pieces of a hand with long sharp nails were placed within the grave. A female mannequin&rsqu
...