The Everlasting Burden of Economic Rents
Concentrate on economy—that's President Joko Widodo's main objective in his second term.
Edition : 29 October 2019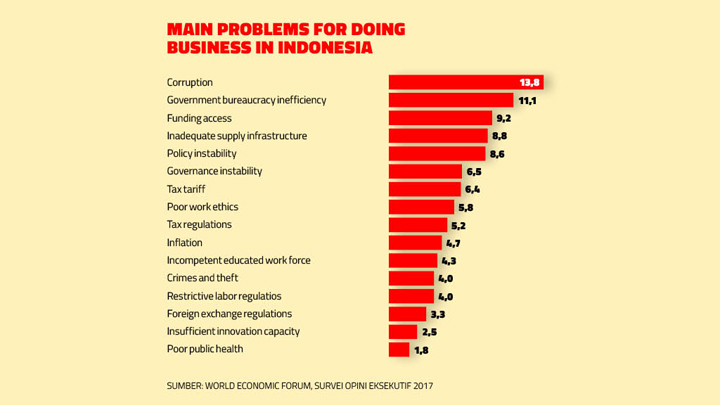 This is clearly good news. Not only did he convey it during his inauguration speech on October 20, the President also reaffirmed his priorities when speaking to the leaders of the Indonesia Entrepreneurs Association (APINDO) last June. He even boldly stated that he has no burden and is willing to take all necessary steps to improve the economy.
Now after a new cabinet has been formed, will Jokowi's ministers fulfill their boss comm
...