Jokowi Wants a Curriculum Reform
PRESIDENT Joko Widodo has asked Education and Culture Minister Nadiem Makarim to design a learning system that accommodates both teachers and students.
Edition : 4 November 2019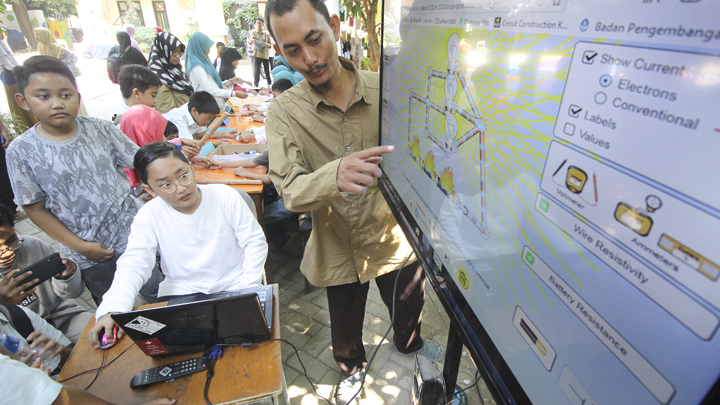 Jokowi orders a massive review of the country's educational curricula, to adapt with rapidly growing breadth of disciplines and knowledge. "The curricula must be updated, upgraded, and don't let it be too late," the President said on Thursday, October 31.
Jokowi believes that educational curricula must be made flexible to suit current global changes. Additionally, the President wants the quality of teachers to be improve
...