Troubles in Jababeka
Jababeka's management feud has gone on to the courts. Among irregularities are mutual fund investments that allegedly violated regulations.
Edition : 11 November 2019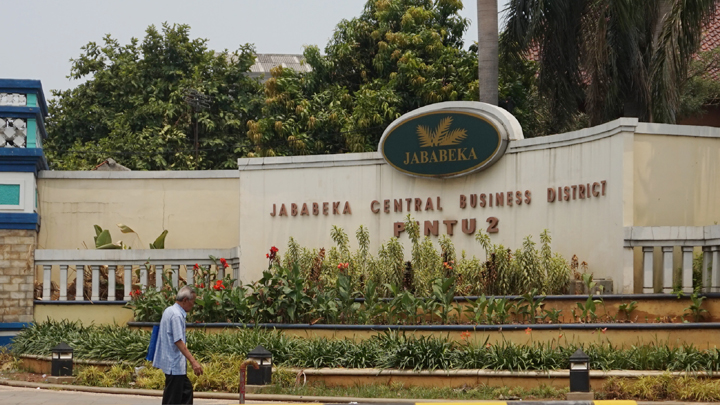 Setyono Djuandi Darmono, chief commissioner of Kawasan Industri Jababeka, said the only way to end the leadership feud within the company he had founded was to wait for the court's verdict. After a raucous general shareholders' meeting (RUPS) on June 26, the case has moved to the civil court. "The first lawsuit has been revoked. In October a new one was filed," Darmono said in his office, on the 25th floor of Menara Batavia in Central Jakarta, on November 7.
The new lawsuit was filed by six shareholders of KIJA—Jababeka's shares' code—at the Central Jakarta District Court on Thursday, October 24. The old suit, which questioned the outcome of the RUPS, was revoked after the latest mediation session on October 16 was at an impasse. The new suit is focused on the company, its commissioners, management, notary, and Jababeka's shares' administrators. The first court session is set for next Tuesday.
However, outside of court, data is circulating among stock exchange players which indicate that there were Pratama Capital Assets Management mutual funds which exceeded KIJA share regulations just before the RUPS. Additions to Pratama's mutual funds is believed to be connected to an alleged hostile takeover of Jababeka management in the RUPS.
Those suspicions arose because Pratama Capital is an investment management headed by Iwan Margana, the owner of Imakotama Investindo, one of Jababeka's shareholders. "This can harm mutual fund customers since there is a conflict of interest of an investment manager that is also a company shareholder," said a capital market player who scrutinized transaction irregularities in Pratama's mutual fund transactions.
LEADERSHIP conflict within Jababeka started at the general shareholders' meeting which decided that Sugiharto, former minister of state enterprises, replaces Tedjo Budianto Liman as company CEO. This last item on the meeting's agenda sparked questions from shareholders. Iwan Margana was the central figure in this debate, which ended in a vote.
According to the meeting's minutes, Iwan was the one who pushed for the management change. Iwan was there representing his company, and as the proxy of the Islamic Development Bank (IDB), which owns 11.29 precent of Jababeka shares. Imakotama Investindo and IDB are the parties that are said to have proposed the change of management and commissioners.
A debate ensued after the management change proposal turned to talk of replacing the CEO. In the RUPS, according to the minutes published at the Indonesian Stock Exchange site, Jababeka legal advisor Iwan Setiawan warned that a new proposal cannot be discussed as it had not been approved by the nominating and remuneration committee, which falls on the shoulders of Jababeka board of commissioners. The nominating committee had only approved the appointment of Sugiharto as a management board member.
Iwan Margana countered that argument. He pointed out that the RUPS is the forum for shareholders who have the right to speak and make decisions. The proposal change of Sugiharto being the CEO instead of a director should not be a problem, Iwan Margana added. "A CEO is also part of the management board," he said at the time.
This long debate culminated with a vote at the end of the meeting. More than 52 percent of some 90 percent of the shareholders present approved of Sugiharto's appointment as CEO. The meeting also appointed Aries Liman, vice president commissioner of Panin Sekuritas, as an independent commissioner.
Tedjo Budianto Liman, which at that time was still Jababeka chief executive officer, reminded that the company, through its subsidiary Jababeka International BV, still has debts in the form of a note worth US$300 million, or some Rp4.2 trillion. That agreement has a clause that the company would accelerate the debt settlement if there were to be changes in the company management. This condition could lead to a default in the subsidiary, which could implicate the parent company.
This new structure makes it seem like Imakotama and IDB are the new leaders in the company, replacing Jababeka founder Darmono. Sugiharto currently also heads the privy council of the IDB Member Countries Sovereign Investment Forum. He was also investment committee head of Pratama Capital Assets Management, owned by Iwan Margana.
NEW data noted investment funds inclusion of Pratama Capital Assets Management on May 28. That Tuesday was the recording date of shareholders who have the right to take part in the RUPS on June 26.
On that date, at least 18 out of the 20 Pratama mutual funds in the KIJA portfolio was estimated to have exceeded the inclusion limit of shares from one company. The total placement in these 18 mutual funds equalled 2.4 percent of Jababeka's total shares.
Financial Services Authority (OJK) regulations on mutual funds in the form of collective investment contracts bar investment managers to place mutual funds in shares of one company exceeding 10 percent of the net value of assets (NAB), or the total of the funds managed by the mutual fund. Vina Damayanti, product head of Schroders Investment Management Indonesia, said that the threshold for sharia products is 20 precent. "This threshold is meant to minimize risk for mutual fund customers," Vina said in her office on Wednesday, November 6.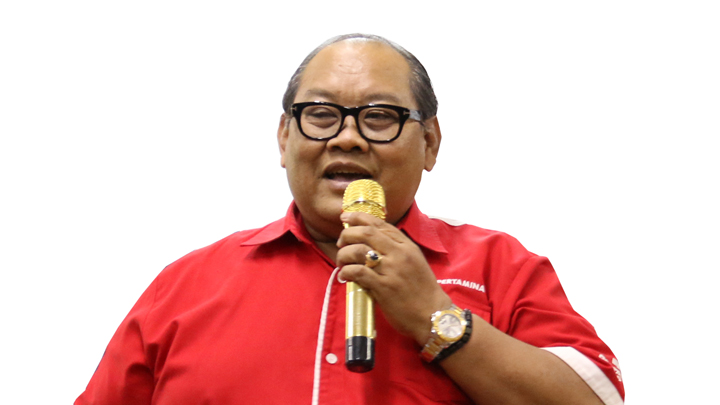 Sugiharto/president.ac.id
One of the mutual funds believed to have exceeded this threshold was Pratama Dana Saham Unggulan. The funds invested in KIJA on May 28 reached 17.791 percent of the net asset value. Bank Rakyat Indonesia (BRI) is the custodian bank for the mutual fund.
BRI Senior Executive Vice President Treasury and Global Services Listiarini Dewajanti confirmed that placement in KIJA's mutual fund exceeded the threshold of 10% of total funds managed on May 28. Listiarini said that BRI had already reprimanded Pratama. "As of May 29, KIJA stocks already went down to 7.5 percent," Listiarini said when asked for confirmation by Tempo on Thursday, November 7.
Another example is Pratama Equity. On May 28, its placement in KIJA reached 24.57 percent of total managed fund. CIMB Niaga is the mutual fund's custodian bank. CIMB Niaga Chief of Corporate Banking Financial Institution and Transaction Banking Rusly Johannes did not answer when contacted on November 7.
OJK was also not available for comments when asked about fund placement in Pratama, which is believed to have exceeded the threshold on the Jababeka RUPS recording date. Hoesen and Fahri Hilmi, respectively OJK's executive director stock exchange supervision and deputy commissioner for stock exchange supervision II, were not available for comments when contacted on November 6.
But Iwan Margana denied reports that Pratama mutual fund exceeded OJK's threshold. He also denied information that Pratama received a warning from its custodian bank. "Something is a violation if its duration exceeds 10 days," he said.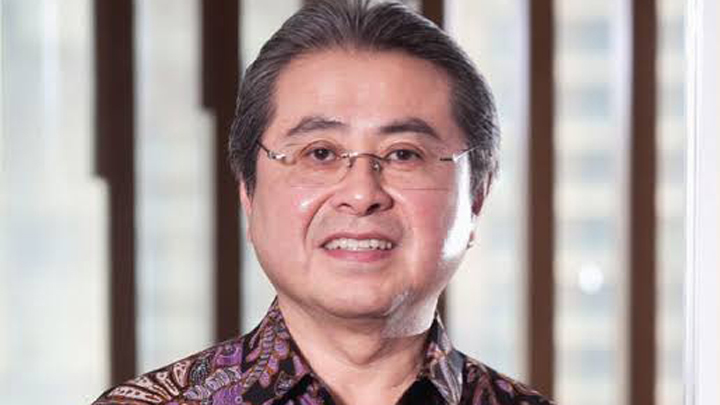 Aries Liman/ mag.co.id
Iwan further said that additional funds in Jababeka are not related to the RUPS. On May 28, he explained, Pratama mutual fund only had 652 million Jababeka shares, or equal to 3.132 percent. On April 15, it controlled 3.836 percent. Iwan disagreed when suggested that Imakotama and IDB are said to be the controllers of KIJA. What happened at the RUPS, he said, was merely an addition of management and commissioner members in order to strengthen the company's performance.
When met by Tempo on Friday, November 8, Iwan and Sugiharto said they had repeatedly met with Setyono Djuandi Darmono to speak about IDB's proposal for a management change. Sugiharto even took along IDB Investment Head Mohamed Hedi Mejai to Menara Batavia to meet with Darmono and Budianto Liman on May 3. "Mejai is my friend," Sugiharto said. An official letter containing IDB's proposal was finally sent out on May 21. Sugiharto further said that IDB, which entered Jababeka in 2016, was starting to get worried that its assets would shrink due to the low price of KIJA's shares.
Since July, Iwan claimed that he had contacted Darmono to ask for a meeting. He repeated this effort a month later to explain that his actions during the RUPS was based on the proposal of IDB, who wanted to be an active shareholder. "We were meant to meet on July 5, but that was cancelled," Iwan said. They did not have time to meet before the RUPS results were taken to court.
While waiting for the court's verdict, Darmono is currently focusing on looking for investors to share the expansion investments for Tanjung Lesung, Pandeglang, Banten. This tourism location, which is being developed by Jababeka, was torn apart by a tsunami in December last year.
Nevertheless, Darmono said that he is still keeping the door open for Iwan Margana and IDB to reconcile. "However, if we were to negotiate, please don't put a gun to my head," he said. "If the company defaults, then we all lose. They will also go bankrupt."
KHAIRUL ANAM
PRATAMA FUNDS IN KIJA SHARES