The Amounts are Not Much
Edition : 11 November 2019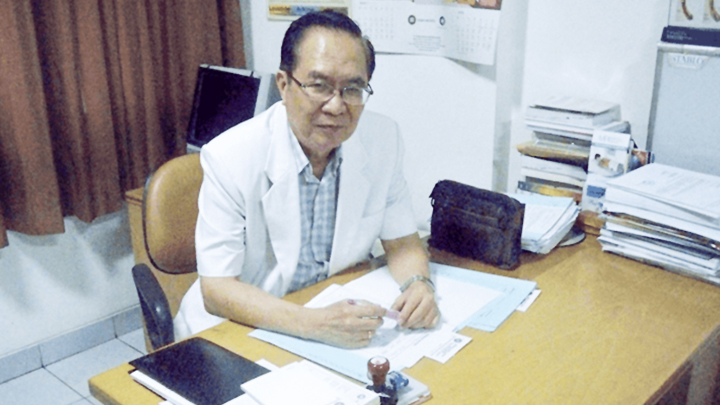 Of the dozens of doctors at Jakarta hospitals mentioned in one ream of transfer receipts for money suspected to have come from Kalbe Farma, Soetjipto Hamiprodjo's name is the most frequently mentioned. The neurologist at the Harum Sisma Medika Hospital in Kalimalang, East Jakarta, routinely received transfers of Rp5-25 million from 2011 to 2014. To Soetjipto, receiving money from a pharmaceutical company that supplies medicines to his hospital is normal. "Scientifically, it's normal," he said on October 16.
Your name is on a transfer receipt for money from Kalbe Farma.
Oh, that's usually for a symposium. Ordinarily (I was) given money to register.
Is that normal?
Scientifically, it's normal. The amounts are not much.
Was there also money from companies other than Kalbe?
Yes, they usually register us, but some don't want to bother and give cash. These days, the registration fee for a workshop can go up to Rp4 million.
Does this not violate medical ethics?
There is usually a letter to the hospital's director.
Meaning, it's on the approval of the hospital?
Yes, appointed by the director.
And what about the ethical code?
If we don't participate in symposiums, we won't receive professional credit units (SKP). We have to collet 250 SKPs in five years to receive a registration letter from the Indonesian Medical Council (KKI). To collect SKPs, we have to participate in symposiums. One symposium amounts to five-seven SKPs. So each year, (we) have to do three or four events.
All doctors do this?
Yes.
Why don't hospitals pay for it?
No (hospital) wants to because the amount can't be predicted. For example, if there are 13 specializations at a hospital, how much money would they have to spend? So the (doctors) find the money themselves.
Why not use your own money?
It's expensive. At least Rp3 million (is spent) for a symposium. Usually (for) the symposium and hotel, or plus tickets. (It's) not the full (amount), either. The full amount can go up to over 10 million. For example, the last congress in Surabaya. (I) had to spend three nights, not to mention the flight, registration. So all (the money is) gone.
How do pharmaceutical companies benefit?
They usually give it to people who will use their products. But there is no obligation because nowadays everyone is on BPJS (national health insurance).
So it's mutually beneficial?
Yes, but usually the company loses money.
Strange, loses money but still willing to pay.
Well, yes.