Fast-Tracking the Formula E Budget
DINO Patti Djalal immediately contacted Jakarta Governor Anies Rasyid Baswedan as soon as he learned that Formula E was looking for a host for the electric car race in June. The former foreign affairs deputy minister recommended Anies to propose Jakarta as a host city. "This is a car race of the future as (the cars) use electric power," said Dino when Tempo contacted him on Friday, November 8.
Edition : 11 November 2019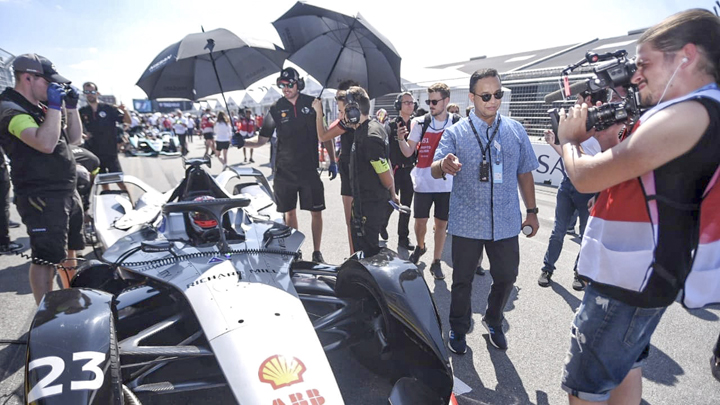 According to Dino, Anies agreed to his suggestion. Dino asked Anies to meet with Singaporean Formula E consultants. Anies confirmed the story told by Dino, who was a fellow nominee in the Democratic Party presidential primaries. "Pak Dino was the one who introduced us," said Anies.
Jakarta Tourisindo CEO Jeffrey Rantung, who was present at the meeting in June with the consultants at the Hermitage Hotel in Menteng, Central Jakarta, s
...