A Blast After the Morning Call
The suicide bomber of Medan's police headquarters slipped through the grounds undetected. He is believed to have been radicalized by his wife.
Edition : 18 November 2019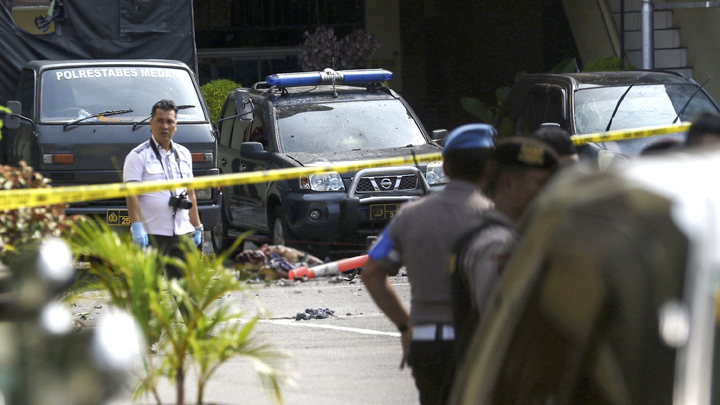 RIDING a Honda Vario motorbike with license number BK-6848-CH, Rabial Muslim Nasution stopped and parked across the Medan Police Headquarters in Jalan HM Said, on Wednesday, November 13. Rabial, 24, went straight to the security checkpoint directly opposite of North Sumatra's Indonesian Red Cross office. It was 8:30am.
At the checkpoint, on-duty guard Snd. Brig. Christian Simandjuntak saw Rabial with an online motorbike taxi (ojek) jacket,
...