Surya Paloh's Empty Threat
The maneuvers by NasDem party is merely an effort to put pressure on President Jokowi. It is unethical to play for both sides of the political aisle.
Edition : 18 November 2019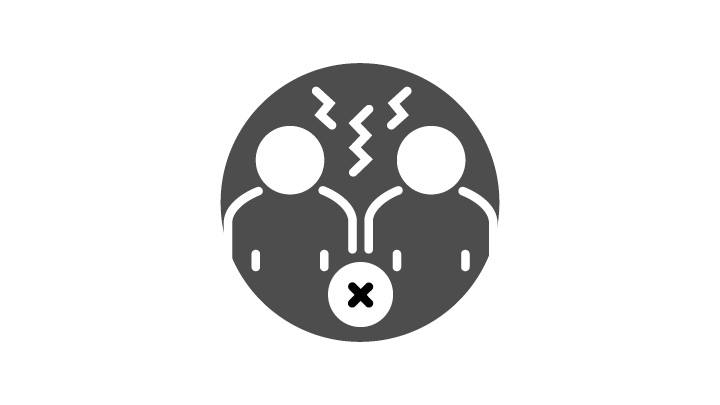 THE stance of National Democrat (NasDem) Party General Chairman Surya Paloh in October indicating he would go into opposition seems to have been nothing more than an expression of disappointment. Almost a month later, when responding to the shouts of 'opposition' from party members at the NasDem congress, Surya called this suggestion 'very stupid'.
Surya's inconsistency shows that he was doing nothing more than threatening President Joko Widodo and the coalition of parties supporting the government. This kind of conduct is not banned in a democracy, but it is rather unseemly as well as confusing for the public. Parties supporting the government should be consistent in their position, unless they really do want to go into opposition.
NasDem Party's maneuvers are actually not difficult to interpret. Surya Paloh threatened that his party would go into opposition after it was disappointed. NasDem began to take action when President Jokowi invited the Gerindra Party to join his cabinet. Supported by the Indonesian Democratic Party of Struggle (PDI-P), Jokowi eventually included Gerindra. The party was given two ministerial posts. One of these was minister of defense, which was given to Gerindra Party General Chairman Prabowo Subianto.
NasDem, which had been supporting Jokowi since the previous administration, became even more disappointed when it was only awarded three cabinet seats of the four that it wanted. The post of attorney general, which was held by the NasDem in the previous period, was one of those seats they wanted to retain. But these wishes were not granted. Jokowi gave the important position to a senior prosecutor known to be close to the PDI-P.
Not long after the cabinet was formed, Surya paid a visit to the Justice and Prosperity Party (PKS), which had declared its intention to become an opposition party, and warmly embraced PKS _President Sohibul Iman. Surya then approached Jakarta Governor Anies Baswedan and promoted him as a presidential candidate for 2024. But all of this maneuvering sparked by disappointment slowed down after Surya and Jokowi embraced at the closing of the recent NasDem congress. Even Megawati, who was reported to be at odds with Surya, attended the congress.
The idea of going into opposition would be good if NasDem implemented it consistently. The party would need to announce this in public and withdraw its ministers from the cabinet. After all, the pro-government coalition is full of parties. There are too many supporting President Jokowi, including the PDI-P, Gerindra Golkar, the National Awakening Party (PKB) and a number of others.
This very strong political support for the government will only turn the House of Representatives (DPR) into a rubber stamp body. A proper opposition is vital for control of the government. Democracy also needs dissent in order to continue improving. If it goes into opposition, NasDem could play this crucial role with other parties such as the PKS.
Going into opposition, or 'fasting'—to use the term of the PKS—is not a bad choice. NasDem could obtain a larger share of the vote in the 2024 elections. The PDI-P and Gerindra proved this when they were in opposition. If the Jokowi administration is seen as failing in its second term, parties in opposition will reap political benefits.
A duplicitous stance—criticizing the government but having party members in cabinet—is not good in a democracy. The NasDem Party should avoid playing on both sides of the political divide. An opportunistic party will be despised by parties supporting the government as well as earning contempt from the public.