Friendly Pinches Happened, Let Alone Hand Shakes
NASDEM CHAIRMAN SURYA PALOH:
Edition : 18 November 2019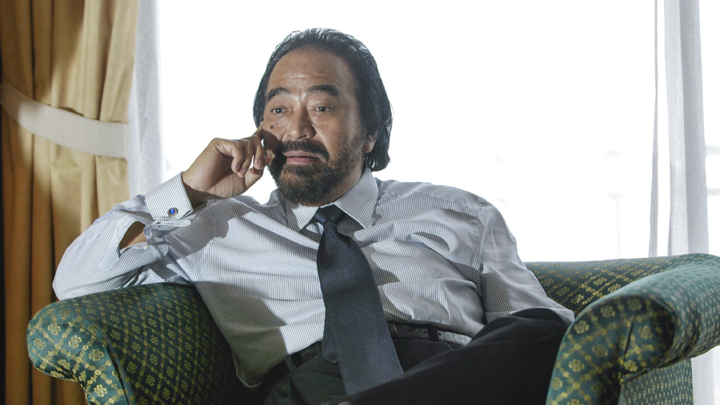 NATIONAL Democrat (NasDem) Party Chairman Surya Paloh has been sparking controversies through his maneuvers. Surya, whose party is in the ranks of government supporters, is criticized for his closeness with Justice and Prosperity Party (PKS) President Sohibul Iman. After NasDem's 8th anniversary celebration in the Jakarta International Expo, Kemayoran, November 11, Surya received Tempo journalists Devy Ernis and Hussein Abri Dongoran for an interview. He provided answers for numerous issues, including his allegedly souring relationship with Indonesian Democratic Party of Struggle (PDI-P) Chair Megawati.
You have been engaging in political maneuvers as of late, like seeing PKS President Sohibul Iman.
I have known Sohibul for a long time. What is wrong with coming to the PKS for a chat? We respect each other. I assure them that I respect those who are outside the government. That one is written. Most interestingly, we agree not to give room for intolerance, radicalism, and terrorism. Those are our common enemies.
President Joko Widodo teased you in his speech.
Jokowi says high-level diplomatic jokes. You have to believe me about this. That was not cynical. Impossible. Social trust in the society these days has become unhealthy. People rise suspicion way more easily. How tiresome.
Megawati did not shake your hand during inauguration of House of Representatives members. Many say that your relationship with her has grown distant…
Perhaps only few people know that I have a long history of close relationship, decades long. Friendly pinches happened a few times in the spirit of friendship, let alone hand shakes. I not only know Megawati personally. The late Taufiq Kiemas (Megawati's husband) was a good friend of mine. At the time, I was only thinking that maybe she just did not see me. But the camera gives different suggestion, leading to various interpretations.
A number of PDI-P politicians say the relationship grew distant because the attorney general during Muhammad Prasetyo's era pressured PDI-P cadres to switch party?
I have to say, that it did not occur. That is just too wrong. Bu Mega is close, we have a common interest, to maintain. Now, ask Prasetyo, what have I ever intervened in? Have I came to his house? Have I visited his office? What have I said over the phone to him?
You are reportedly disappointed for not getting the attorney general position anymore. Is that true?
That is not my level. What is the urgency for someone like me, who has been dabbling in politics for half a century? I no longer have excessive romanticism. I am no longer young. That is not it, I think.
Some NasDem politicians said you are unhappy with the allotted ministerial positions?
There is a consequence for our unconditional support: we must accept with all sincerity. We are thankful for having three ministers. God would be angry with us if we still complain. Not every bearded man like me is not bringing virtue.
Are you eyeing regional heads such as Anies Baswedan, Ridwan Kamil, and Khofifah Indar Parawansa to become the next president?
I bring together many regional heads. They stand out for being in Java. Some say this is about Anies (becoming presidential candidate). Not yet. Ridwan Kamil? No it is not. Instead, from now on, we must be able to encourage and provide an open space for every element of the society. Do not limit that.
Why chose to hold a convention to find presidentital candidates?
NasDem is having a crisis of cadre. Not just the party, this country is also having crisis of statesmen. Hence the idea for presidential candidate convention. The candidate need not become a cadre of the party. NasDem mediates, becoming a facilitator.