Human rights activist, Veronica Koman: I Will Not Run Away
BEING a fugitive whilst living abroad does not necessarily limit Veronica Koman's space. The lawyer and human rights activist, who is a vocal advocate about issues in Papua, can still do a lot of things during her 'exile' in Sydney, Australia.
Edition : 18 November 2019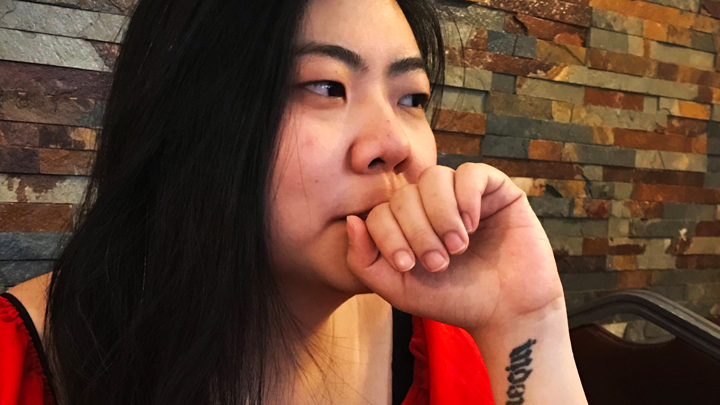 VERONICA was even able to join a march for the death of Kumanjayi Walker, an Aboriginal man allegedly shot dead by a police officer. "This was the third time that an Aboriginal is dead in the hands of the police," Veronica told Tempo, Wednesday, November 13.
Veronica, who received the master degree in law from the Australian National University in July, was down under when the East Java Police named her as a suspect for spreading hoax and hate speech on September 4. The charges are related to the riots at the Papua Students Dormitory in Surabaya. She is accused of provoking the masses and spreading lies through social media.
Indonesian police have put her name on the wanted list and Interpol's red notice. But she is not bothered. The former public lawyer at the Jakarta Legal Aid Institute actually feels lucky compared to her compatriot Paulus Surya Anta Ginting, who was detained by the police. Surya Anta and five other Papuan activists were named suspects of treason for allegedly flying the Morning Star flag during a demonstration, demanding for referendum, in front of the State Palace on August 28.
Veronica, 31, feels bad because her friends were captured while she is roaming free in Australia. The Chinese-Indonesian woman recently received the Sir Ronald Wilson Human Rights Award from the Australian Council for International Development. "From August to September, many were arrested and died (in Papua). And here I am receiving an award? I actually feel ashamed and remorseful," she said.
During two video and phone calls on November 11 and 13, Veronica told Tempo's Mahardika Satria Hadi and Aisha Shaidra about what motivated her to speak up about issues in Papua, her stance on the demand for referendum, as well as her desire to return home.
W251bGwsIjIwMjEtMDMtMDUgMDc6Mzc6MDIiXQ
Does having a fugitive status disrupt your activities?
Since in Jakarta, I have been monitoring Papua remotely. It's not much different now that I am in Australia—monitoring and making reports. The difference is that because I am abroad, I cannot provide assistance and proceed in court.
How do you advocate issues of Papua when you are thousands of kilometers away?
While enrolling in Australia, I continue to advocate. Sometimes, when there are cases, people contact me. It is like giving first aid—the legal version. Papuans contact me because there are very few human rights defenders in Papua who advocate. Papuans often contact me, maybe because I am often online.
Who help you on the field?
In Papua, human rights defenders are only available in cities. We all advocate.
How, for example?
Most of us verify the problems based on the Papuans' version, then we display alternative versions. Sometimes I help journalists and connect them with people on the field.
How often do you go to Papua?
Since 2015, I can go there two or three times a year, each visit for several weeks. On April-May I was in Timika, handling three cases in court hearings.
That was before you went to Sydney?
Yes.
Where do you reside in Sydney?
I cannot say because of security reasons. But I am staying with my husband, a foreign national.
The police are accusing you of spreading hoaxes through social media. What exactly happened?
For the case in Surabaya, the Papuan students in Surabaya have gone to the National Human Rights Commission in Jakarta. They filed a report and held a press conference explaining that what I exposed are the truth; based on what they experienced.
You often get information from the field and share it on social media. How do you verify those information?
I contact people at the location to connect me with the victims, witnesses or the victim's family. So I speak directly to the people who experienced the events. I contact at least two people. We run journalistic work. Impunity and human rights violations occur in Papua because many people do not know the facts or the facts are bent by the authorities.
You are accused of spreading disinformation and provoking people so that the masses in Papua marched to the streets.
Regarding the hoax (accusation), the Papuans actually say that I am their messenger. Regarding my tweets, they accused my tweet informing that there would be a protest as an instigation. People who know about Papua know that there are very few Papuans who have Twitter accounts. So who was I instigating? My goal was purely a journalistic one; because I know many international journalists follow me on Twitter. What we do is keep an eye on Papua to see when something is up.
The demonstration in Papua lead to riots in cities during August and September.
At the beginning, the demonstration was about fighting racism. But by the second week the people were demanding a referendum. The tagline at the time was about a referendum for Papuans to decide their own fates as a solution to end racism. This is inseparable from the roots of conflicts in Papua that have existed since the 1960s as identified by the Indonesian Institute of Sciences (LIPI). So, it's not just me. The history of integration is the root of conflicts in Papua. I think there has to be a political will from Jakarta to talk about it.
The President invited 61 Papuan leaders to the State Palace.
That's what they say, 'representative', when in fact all Papuans were asking who those people were—no one knew who they were.
So who is the right person to represent the Papuan people?
Actually, Pak Moeldoko (Presidential Chief of Staff) had mentioned about the United Liberation Movement for West Papua (ULMWP). In Papua, many organizations are voicing out about liberation. They are united under the ULMWP. So, talk to ULMWP. They already obtained cultural and historical mandates from the people of Papua to talk with Jakarta.
Have you communicated with Benny Wenda?
I have for several times. The ULMWP was not founded by Benny Wenda. He was only one of the people who attended (the founding ceremony). The ULMWP is purely a representation of the people of West Papua.
Do you support the demand for referendum?
I am pro-self-determination. Referendums are a democratic tool. As the third largest democracy in the world, referendums should not be a taboo here. The right to self-determination is an unnegotiable, fundamental human right that is recognized by our constitution. As a human rights lawyer, I cannot say one type of human rights that is not violated in Papua. The right to education, health, clean water and other rights. These violations occur because their basic rights, namely the right to self-determination, are violated.
What are the Papuans' complaints regarding the intensive economic and infrastructure development approach in the last five years?
The right to development for Papuans is necessary and very important. But, the problem is, this Jakarta-style development was not done through consultations. None asked the Papuans, "how do you want (the projects) built?"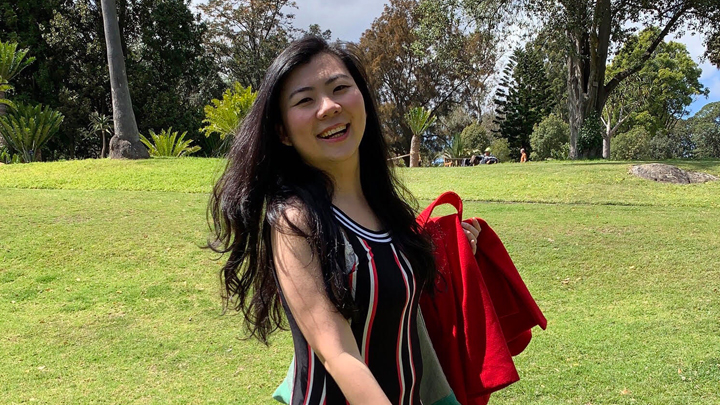 Human rights activist, Veronica Koman: I Will Not Run Away/Tempo
Do you feel that Jokowi's commitment to solving problems in Papua has not touched its roots?
I believe Pak Jokowi has good intentions for Papua. But he has not had the guts to touch the roots of the Papua conflicts. His approach is different from Gus Dur's (fourth president Abdurrahman Wahid), who left an imprint on the Papuans. He acknowledged the Papuan People's Congress, recognized the Morning Star flag. I think that over the last two years, the trend in Papua has become even more repressive.
How are the human rights violations addressed?
To date, no heavy human rights violations have been thoroughly investigated. At the local level in Papua, there is no justice, no apparatus is ever tried. At the national level we are also stuck, we cannot do anything.
You spoke about the issues in Papua to the Australian Parliament. Do you advocate intervention by other countries?
I would not say that it was an intervention. Even the United Nations considers that it is not an intervention. An intervention is if, for example, the United Nations sends their peacekeeping troops to Papua, or if Australia sent troops into Indonesia. This is about human rights. This is a universal problem in the eyes of the international community.
How did the Australian Parliament respond?
They were enthusiastic. I met directly with their human rights subcommittee. It turned out, they had heard about the riot in Papua, but they did not know the details. To them, with Amnesty International Australia, I explained what happened in Papua.
Based on the current situations, how long do you plan on staying in Australia?
I do not know. In fact, my grandfather's health is getting worse. I feel very sad because most likely I will not be able to meet him, even though I am his first granddaughter, his favorite grandchild.
Did your family ever ask you why you chose to defend Papuans?
My family is conservative Chinese. Chinese-Indonesians have minimum (interest) in politics because there is political trauma there. I am indeed an anomaly within my large family. When I was a public lawyer at the Legal Aid Institute (LBH) Jakarta, I was already an anomaly.
You come from an ethnic minority. Is that what made you decide to advocate about issues in Papua?
During the 1998 riots, I was still in grade four. I was gravely ill with a high fever, so I knew nothing about it. What I remember was that my parents were very stressed because they could not go to the doctor. Our family hid in the neighborhood chief's house. The entire alley of Chinese families all hid at his house—all huddled together. If the riots get worse, the plan was to hide us at the mosque. But fortunately it didn't get worse.
Did that experience help form your stance on the Papua issue?
My solidarity with Papua is not because of sharing the same sentiments as part of a minority group. I have never seen oppression of this magnitude in Indonesia—even compared to my experience advocating workers, students, farmers, victims of evictions, and refugees.
When did you first take interest in Papua?
When I was working for the LBH Jakarta. In 2014, there were four murders in Paniai. Four high school kids were shot dead and dozens were injured. I was confused of why no one was angry—why there were no talks about it. From then on, I began to look for information from Papuans living in Jakarta, which later became the 'Papua Itu Kita' (Papua is Us) community. I began to learn about the issues of Papua directly from Papuans.
Some people are questioning your nationalism for being pro-referendum. What do you say about that?
I used to be a staunch nationalist. But, after seeing the state's treatment of Papuans, I am ashamed to admit that I am a nationalist. Before my eyes were open about Papua, every August I was very enthusiastic to hear the national anthem and songs about battles and wars. But, after that, I was sad and upset. How could my nation celebrate independence while there are people in Papua who think that they are being colonized by Indonesia? Every 17th of August, there is a battle inside my conscience.
Some people are labeling you as the nation's traitor.
On my left wrist there is a tattoo that says "Indonesia." The philosophy behind that is Indonesia runs in my blood. It is because of my love of the nation, I do not want my country to commit human rights violations against the Papuans.
When did you get the tattoo?
During my graduate school.
Advocating issues on Papua is certainly not cheap. How do you pay for it?
When I was working for Legal Aid, they financed it. After I quit, the members of Papua Itu Kita chip in. Among the Papuan people, the culture of chipping in money is strong. The last time I was in Timika I paid for the travels myself.
How much do you spend per visit?
Whenever in Papua, I stay at a friend's house or at the church. That saves me from spending money on food and lodging. I get to eat three meals a day with pastors and nuns, I only need to pay for airfares.
Do you not charge when providing legal assistance?
I do not ask for advocating fees. I get a little money from non-governmental organization (NGO) researches.
How much is a little?
It's a freelance work so there is no fixed amount.
So, after years of advocating Papuan issues, how do you make money?
From research, monitoring, evaluation.
Any institute as your source of funds?
I am not funded by funding agencies, but I am paid to do research with fellow human rights defenders from NGOs. There is no funding from foreign governments.
What have you gained by defending the Papuan issue?
That's the mindset of people who won't do something if they don't get paid. But not everyone lives like that. I worked at the number one corporate law firm in Indonesia after graduating from college. It was there that I realized that I don't belong in a corporation. What I am doing is purely driven by the fact that I have never seen oppression of this magnitude. My heart really has fallen for Papua. Papuans can rarely trust Jakartans, including non-governmental organizations and the National Human Rights Commission.
You say you often get threats. How do they threaten you?
Through comments on social media. Some through misogyny because I am a woman. Some attack my race because I'm Chinese. There are also attacks on what I do. I receive death threats, rape threats, racist attacks—everything. I don't block (the threats) so people can see them. Some more serious threats are sent through direct messages.
Who are the people threatening you?
No one say their true identities. But when I check their social media profiles, there are members of the police. But not many were immediately identified by the authorities.
Have you ever felt depressed by the threats?
Back then I could receive 100 threatening messages a day. There are far less now. And now it doesn't bother me anymore.
During your time in Australia, has any law enforcer agency come to see you?
Not yet. It was said that a summons had been sent to my Australian address, but I haven't received any.
Are you doing your activities normally?
I am not hiding. I haven't done anything wrong, so I will not run away.
If you believe you are innocent, why not return to Indonesia and face legal proceedings?
What is happening to me is I am being criminalized. The National Commission on Human Rights, the United Nations and activist friends also think that way. If I file for a pre-trial (motion), it means admitting what they accuse me of. Besides, I am more useful to Papuans outside of prison, so I can inform about what is happening in Papua better.
Any plan to seek asylum to the Australian government?
That depends on future situations. If possible, I will not apply for asylum. I want to go home to Indonesia. Papua is there. My family is there. It is my passion to be able to go back and forth to Papua again, attending trials and everything.
---
Veronica Koman
Place, date of birth: Medan, June 14, 1988 | Education: Bachelor of Law in International Law at Pelita Harapan University (2006-2011), Master of Law at the Australian National University (2017-2019) | Career: Human Rights Lawyers Association for Papua (2017-present); member of the Refugees & Asylum Seekers Information Center Board (2018-present); Jakarta Legal Aid Institute (2013-2016); SUAKA Organization (2013-2015); expert staff member of the House of Representatives (2011); Save the Children (2011); Hadiputranto, Hadinoto & Partners (Baker McKenzie) (2010-2011) | Awards: Sir Ronald Wilson Human Rights Award (2019)