Heroes Cemeteries
My father was not buried in a Heroes Cemetery. My mother and we, the children, did not mind.
Edition : Tuesday, November 26, 2019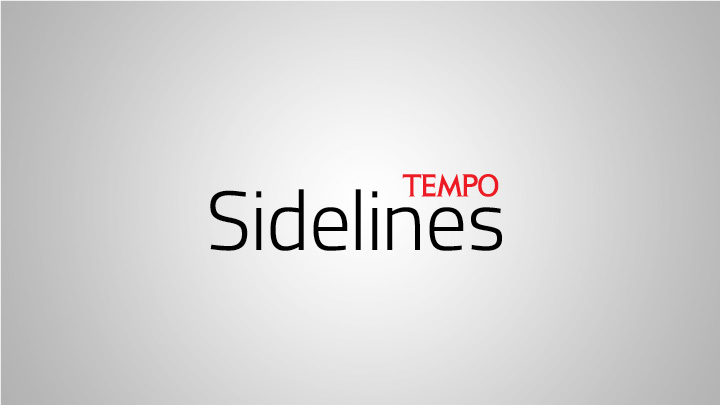 MAYBE because we understood: the officials in charge of all this—those with the criteria about who should be buried there and who scrutinize the scant documents from the war-ravaged past—knew nothing at all about my father. And that was normal: thousands of people were imprisoned by the Dutch colonial government, many were exiled to Boven Digul in the 1920s, and then in the 1940s during the battle for independence, who knows how many people the Dutch army executed when they attacked and occupied the Republican territory. My father was not unusual.
I, the youngest, who was only about six when Father was shot, was never included in any discussion about all this. I merely had suspicions: Father was not buried in the Heroes Cemetery because Mother did not want to go to the government office—wherever it was—to organize moving the grave. Probably, for my mother, it was the same as asking the State to give her husband the stamp 'hero'. That was something embarrassing, not fitting with the Javanese saying about the need to be sepi ing pamrih, restrained in personal ambition. Or there could have been a simple reason, sentimental but meaningful: Mother, who had been exiled to Boven Digul together with my father, wanted to be buried beside him in that simple grave when she died. Or then again mother might not have wanted any bother; after all, once in the grave, the deceased can no longer be distinguished from earth. The departed is special only in memory and imagination.
So then, what is the meaning of a heroes' cemetery?
I have always thought that heroes do not exist. What does exist—and is more meaningful than heroes—are heroic deeds: acting without consideration for one's own safety and ongoing life when wanting to save someone else. This is extremely rare and is not necessarily intrinsic to a person's self.
Nor do heroic deeds come from the sky. They are a climax from processes prepared by others: models of self sacrifice in various historical events, values that are spread from one generation to another, all kinds of expressions that are created and honored by battle comrades.
The young man who, in the midst of the tension in Surabaya in October 1945, ripped the Dutch Red-White-and-Blue flag and changed it into the Indonesian Red and White on the roof of the Yamato Hotel did something that was not an individual expression. His act was preceded by the activists' open or semi-open meetings, the group of freedom fighters who carried the Red-and-White in Tambaksari, and by the hundreds who were there ready in Jalan Tunjungan. The flag was a symbol; a symbol is the product of the agreement of many.
My father also did what he thought he had to do as someone carrying on what others had begun. I think he was ready to be imprisoned, exiled, and later executed because he was not alone; he read the writings of Bung Karno, Tjokroaminoto, Tan Malaka, Marx, and whatever else his friends passed on. He was motivated by laborers and farmers who he saw as victims of colonialism. All this gave him spirit. When the poet Chairil Anwar wrote about the fallen in the fighting in around Karawang-Bekasi, there was implicit awareness: there were those who would 'give value' to the 'scattered bones' after the war.
"Remember, remember us…" There is collective remembering that gives meaning.
Nations, Benedict Anderson famously wrote in Imagined Communities, are always imagined as a relationship of 'deep, horizontal comradeship'. In the end, it is this sense of fraternity that makes millions of people willing to kill or to die for a 'nation'—which is actually an imagining limited in space and time.
A Heroes Cemetery, a monument, is a sign of the desire to remember which is erected to resist time—and that is its paradox; remembering the past, the monument is actually produced within changing time.
A few weeks ago I paid another visit to the National Monument. It is a high, sturdy pillar in the middle of the capital city, its peak trying to give the impression of a constant flame, something that looks like shining gold, trying to surmount that paradox with might.
But memory made mighty and eternal ends up coopted by the State. We know the State always views everything from above, always classifies, always reduces. It is a narrative that eliminates conflicting complex disputes in the past. The monument is a vessel, not space. Space is something that allows for changing traffic. Vessels attempt to create coherence, to select elements fit to be given place, to uphold segregation, to organize process, including the process of memory.
Coherence in the National Monument is organized by the bureaucracy of memory. As a vessel, it does not revere flexibility, nor permit the recalcitrant. Historic scenes in the diorama—in a virtually uniform series in a huge gloomy hall—are intended to inspire. But no mood is created there. Only lecture notes. And the accompanying text—in boring type and in awkward Indonesian—looks like the work of public servants anxious about allowing history to continue messily and freely.
I think it is right now that my father is in a space, not a vessel.
Goenawan Mohamad
W251bGwsIjIwMjEtMDUtMDggMTU6MTE6MDUiXQ