One Voice in Control of an Entire Region
The home affairs ministry evaluates the direct elections for regional head. There are fears this would lead to the end of president's direct election.
Edition : 26 November 2019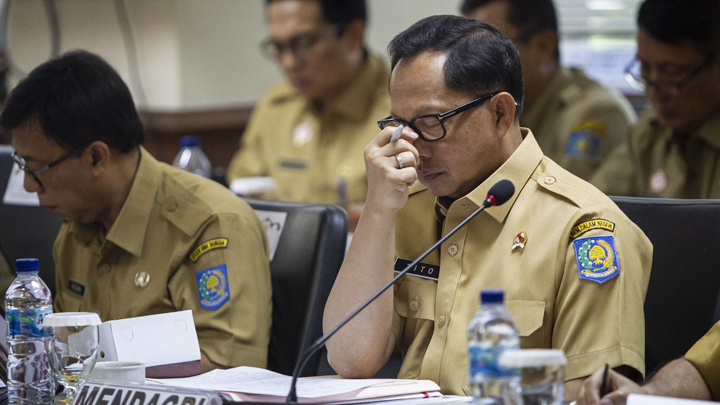 Two weeks after he was sworn in as Home Affairs Minister, Tito Karnavian invited Monica Tanuhandaru to his office in Central Jakarta. Monica, the executive director of Partnership for Governance Reform (Kemitraan)—an institution that observes government reform in various fields—took all her entire line of directors and researchers to see Tito that early November.
According to Monica, as a newly appointed government
...