Home
No one asks why Malin Kundang went home.
Edition : Tuesday, Desember 3, 2019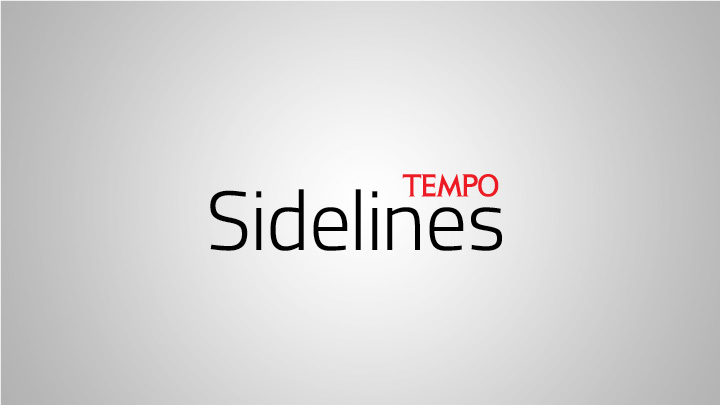 After wandering for years, after achieving much in life, what did he want from traces of the past? He did not even acknowledge (of perhaps did not recognize) his mother in his coastal village. He was cursed.
The famous legend gives no answers. Returning home seems to be something considered normal in our stories, even praiseworthy. Origins have their own particular aura. In Indonesian, we have the phrase tanah tumpah darah, 'the land where one's blood is shed': dramatic, moving, fascinating. As though there is a sacred umbilical cord that connects me and this land—and to free oneself is a sin.
But not everyone wants to go home, as H.R. Bandaharo's famous poem says. Not all, and not always, do people want to return and connect with their birthplace. Particularly the generation that came along later, when times were shaken, and along with it the world was opened up and things previously unknown could provide meaning.
Indonesian literature records this theme in an interesting way.
When he was 19, the poet Rivai Apin, who was born in Padang in 1927, wrote a strong poem:
W251bGwsIjIwMjEtMDUtMDggMTQ6MTY6MTYiXQ
Tiada tahan
ke laut kembali, mengembara
cukup asal ada bintang di langit.
Aku ingin taufan gila…
I'm desperate
to go back to sea, wander
with the stars above source enough.
I want wild storms…
This short poem ends with a sour conclusion about the world he wants to leave behind: "There's nothing here/ but stones."
'Stones': everything solid. 'Here': the standing place, a source. Rivai April found no peace in what was called 'home'.
Two years later, aged 21 and in Jakarta amidst the political turmoil when the Dutch forces were trying to restore the old colonial map where Indonesia did not exist, he felt strange in the very place where he should have felt at ease with himself:
Di rumahku aku disambut oleh keakuanku yang belum sudah:
buku yang terbuka, yang belum dibaca dan buku yang harus aku sudahkan.
Tapi untuk itu aku sudah tinggalkan Bapa dan Abang.
At home I was greeted by my unfinished self:
books left open, unread,
and books I should finish.
But I had left my father and brother for that
He had left his father, his brother, the past. On that day he was confused about whether there would be a future. But one thing was clear: where he came from no longer enthralled him, no longer called him or gave him answers to his life problems.
Asrul Sani, in a piece he wrote in September 1948, described his feelings and thoughts in a corner of Jakarta after a battle—drawing a conclusion from it for his own life.
The night was beautiful then. You could no longer hear the sound of guns. Death, which had been constantly floating around in my head, had gone. It felt utterly quiet after all the terrible commotion. My friends had come out of hiding…I looked around. The vastness made you feel small. What amulet had my father given me to face this situation? Which words of his should I hold fast to? All his wise words held nothing to connect with my situation. This was something new.
In the end, there was 'no legacy' at all. "There was only the starting point." "Revolution was year zero. I am at the moment," he said, "between 'the end of the old era that did not reach me' and the beginning of the building of 'a new home'."
Three years later, he repeated this theme.
My home kampung is going to move. I am going to build a new home and the plot of history behind me will not reach my children to come. The home I will give them is the history of life…
He saw his old home where he was raised as "ancient and shabby." Nothing changed. It merely entrenched what was static. "The curtains on the thick doors and narrow windows repel everything that wants to come in or out."
His memory was of the repressive atmosphere.
In that house lived an opinion that did not want to know my opinion. In every corner there were rules for life that had been all wrapped up and veiled…
Asrul Sani did not reject the idea of 'home' per se. He merely repudiated old houses that maintained stifling order. He wanted to build a home. He even mentions 'children' in the future. He was certainly not Rivai Apin who loved 'wild storms'. Nor was he Chairil Anwar who in one of his poems said that he wanted to fly, non-stop, traversing deserts, meeting nothing, without stopping. But, as with Asrul, revolution was an event where narrow space was broken through and the universal appeared—and the I changed to become an open door, attaining the new and unforetold.
In other words: an adventure more free than Ulysses' journey. The king of Ithaca left his palace for 20 years to go to war, and took 20 years for his return. In English, the word 'odyssey' is synonymous with a long, exciting journey. But actually the ancient Greek tale that Homer told, is a long story of homecoming: after crossing foreign seas, Ulysses returns to his palace and the embrace of his faithful queen.
Basically, he did not want to be with those who were not part of him. At sea, he felt threatened by creatures he found strange; he tricked them and esaped. To use the words of the French philosopher Emmanuel Levinas, Ulysses chose "complacency of the Same, misunderstanding of the Other." His entire journey is merely an egocentric event: the not-I, the other, is only a secondary presence. Or something to be subjugated.
In this view, going home—which in the Malin Kundang legend is an ethical step—is actually something negative. The ethical is not returning to within one's own world. As Levinas suggests, the ethical is Abraham's choice. He leaves his origins; he greets the world and people who are not just the construction of his self: Autrui, The-Other.
GOENAWAN MOHAMAD