Human Trials Missing
Terawan Agus Putranto's dissertation is suspected to contain numerous irregularities, including manipulated references. There is belief that his method does not meet the clinical criteria for stroke treatment.
Edition : 3 Desember 2019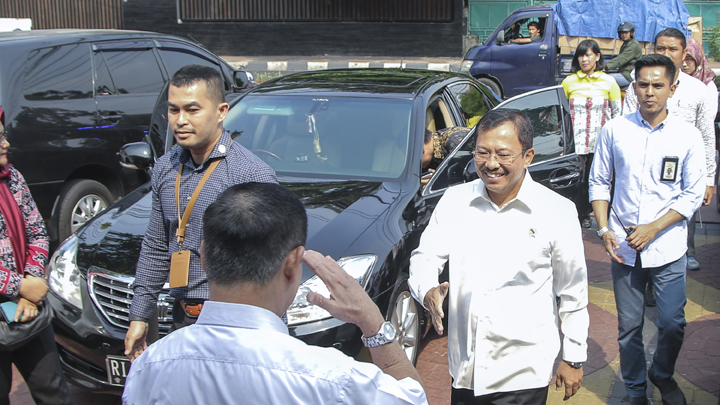 EXAMINED on May 8 three years ago at the Hasanuddin University in Makassar, Terawan Agus Putranto's 121-page long dissertation ended with four conclusions and four recommendations. His first conclusion was that the intra-arterial heparin flushing (IAHF) procedure promotes cerebral blood flow.
This conclusion has to do with the fourth recommendation, namely that 'flushing' the brain can be used as an alternative secondary preventive measure (early detection) or tertiary (treatment) for patients of chronic ischemic stroke—when blood flow to the brain is disrupted due blocked blood vessels. Terawan says the 'brain flushing' or 'washing' method is his modification of digital subtraction angiography (DSA) and the use of heparin. The dissertation, titled The Effects of Intra-Arterial Heparin Flushing on Cerebral Blood Flow, Motor Evoked Potentials and Motoric Functions in Ischemic Patients received a 'very satisfactory' evaluation.
On November 20, Terawan told Tempo that he began using the method in 2004. It was able to be directly applied to humans without prior testing normally performed on animals. He argues that the use of DSA and heparin on humans was already common. "Well, no need (of testings) because the research is there," he said.
Five years before his dissertation was examined, or in 2011, Terawan's method caused a debate among medical doctors. At the time, a neurology professor at the University of Indonesia's medical school, Teguh Ranakusuma, summoned Terawan to his office at the Cipta Mangunkusumo Hospital for a scientific explanation. Teguh called Terawan's method a revolution in the medical field and a new concept for detecting the risk of storke. He asked Terawan to perform clinical trials for the method.
Like the 'brain wash' method, Terawan's dissertation caused a stir. A professor at Airlangga University's medical school, Mohammad Hasan Machfoed, did not approve of Terawan's conclusion as there was not yet a universal guide based on medical evidence in the treatment of stroke. Machfoed's opinion was backed by Teguh, who was an examiner for Terawan's dissertation. According to Teguh, the 'brain wash' method cannot yet be recommended for treatment, rather only for early detection.
Terawan's dissertation advisor, Irawan Yusuf, did not comment on his student's research. But on 2018, when the method was again debated, Irawan said heparin indeed could not treat stroke. "The fact Terawan discovered was that blood flow increased with the use of heparin," said Irawan. Terawan's other dissertation advisor, Bachtiar Murtala, admits that Terawan's research was imperfect. "If you disagree, go ahead and do a follow-up study," said Bachtiar.
Meanwhile, Terawan insists that the method he invented can be used as treatment. "If the science only covers diagnosis, well, his view is only (limited to) diagnosis," he said.
To prove the suspected irregularities in Terawan's dissertation, Tempo and Tirto read his dissertation and compared its substance to his scientific references. The result is that Terawan's conclusion seems not to be founded on a strong basis.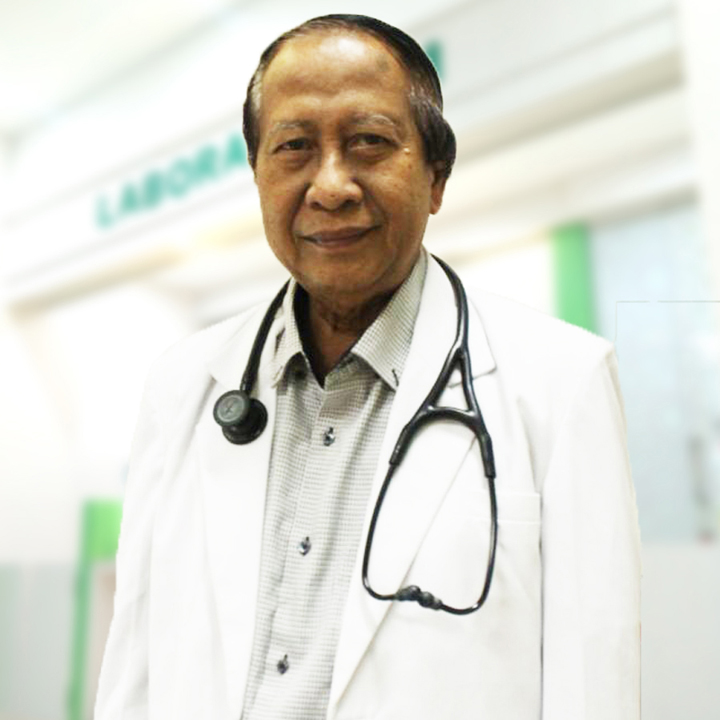 Mohammad Hasan Machfoed. rsisurabaya.com
For example, for the term intra-arterial heparin flushing, Terawan referenced Alexandra C. Durran and Christopher Watts's article published in 2012. In the article titled Current Trends in Heparin Use During Arterial Vascular Interventional Radiology, Durran and Watts say heparin functions to lubricate the catheter to prevent blood from coagulating. This conclusion was different to Terawan's statement saying that 'brain wash' method is based on heparin functions in flushing arterial vascular.
Tempo also checked a scientific article on the use of heparin to prevent blood coagulation. A search with the keywords "flushing" and "arterial" on PubMed, a website that contains health research, generated 663 articles, while the keywords "flushing" and "heparin" generated 224 articles. Meanwhile, a search using "flushing," "heparin," and "arterial" as keywords generated 43 scientific articles. Most of these articles refer to the cleaning of arterial catheters. This discovery was supported by Airlangga University's medical school professor, Hasan Machfoed. "Not one (literature) in the dissertation supports evidence that heparin benefits stroke (patients)," he said on Tuesday, November 26.
Medical doctors also take issue with Terawan's study methods. Terawan concluded that 'brain wash' is proven to improve the conditions of ischemic stroke patients based on past research in 2011-2014 at the Gatot Soebroto Army Hospital. The trouble is, said several doctors whom Tempo met, the study performed during that period was missing informed consent forms from studied objects. Study objects are required to sign informed consent forms to demonstrate their awareness that they are being studied, of the study's purpose, and of potential risks.
Terawan dismisses the accusation, saying that he explained the procedure to his patients thoroughly before 'brain flushing' was performed. "They had to sign a form containing the doctor's explanation," he said. Terawan also said he had received ethical and bioethical clearance from his university before conducting the study. "If others have a different view, why would I insist? Go ahead and swallow your opinion," he said.
Terawan's dissertation co-promotor, Bachtiar Murtala, assures that Terawan observed ethical conduct while writing his dissertation. Bachtiar counter-criticizes those who denounce Terawan. "Their studies also have plenty of problems," said Bachtiar.
Another crucial problem in Terawan's dissertation is the suspected manipulation of references. On page 36, Terawan wrote, "Heparin is already widely used on thrombosis abnormalities in humans." He cited a study performed by Jessica H. Lewis et al. in 1964. But Lewis's study was not performed on humans but rather on mixed breed dogs weighing 15 kilograms. When asked to confirm the suspected manipulation of the study, Terawan insisted that the article he cited also contains the study of heparin use on humans, not on animals. "You use Google. Don't misunderstand, (it's) impossible that I would have kept going," said Terawan.
WAYAN AGUS PURNOMO (JAKARTA), DIDIT HARYADI (MAKASSAR)